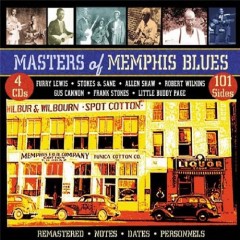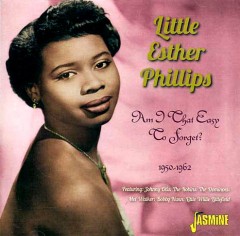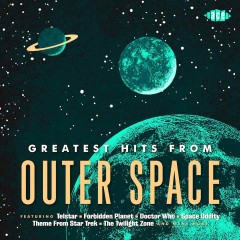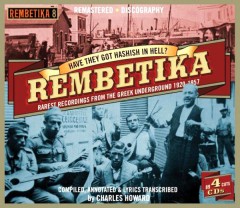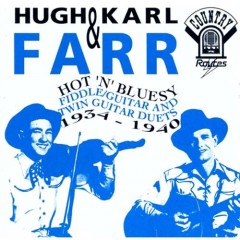 Hey there! Folk Arts Rare Records is still open weekdays from 8am to 6pm and Sat & Sun from 10am to 6pm. There are a bunch of rumors goingaround that we're closed. NOT YET!!!! Drop by and talk music and pick up a record or two. Your contribution to the Lou Curtiss Retirement Fund.
This column is mostly about old records and the folks who made them and collected them and it'll continue as long as I'm able to write, which should be a good many years yet. Also, my radio show ("Jazz Roots" on KSDS 88.3FM/ Jazz88.org on Sunday nights, 8-10pm) will continue for a good long time, too. I thought I'd tell you about some new collections of old stuff that you might consider adding to your collections this time around.
MASTERS OF MEMPHIS BLUES: A compilation that features the musical talents of a plumbers assistant, a blacksmith, a one-legged road sweeper, and a midget is always likely to be distinctive, but this one is something special. You get the complete pre-war recordings of Robert Wilkins, Furry Lewis, and Frank Stokes; Gus Cannon's early recordings as Banjo Joe; plus some selected sides by Little Buddy Doyle and a number by slide guitarist Allen Shaw. This one is on one of those JSP four-CD box sets; the sound is excellent and a good many of these sides I would put on the classic list. JSP CD 77139
LITTLE ESTHER PHILLIPS: AM I THAT EASY TO FORGET 1950-1962: This one includes Esther in her prime right after she left the Johnny Otis Band ( although a lot of Otis sidemen and Otis' piano are featured on these sides from the old Federal label. Includes "The Deacon Moves In," a great duet she made with Clyde McPhatter and the Dominoes and also "Ring-a-Ding Do," her duet with Mel Walker which made it to number 8 on the R&B charts. The great "Ramblin' Blues," with a fine Ben Webster tenor sax solo, is also here, as well as "Storm Blues," with all the rain and wind sound effects. A couple of duets are also featured with Little Willie Littlefield, including their great "Turn Your Lamp Down Low." This set includes 20 of her 30 Federal sides and some later sides she made for Warwick and Lennox (including a couple of her great versions of country standards à  la Ray Charles).
Esther died far too soon at age 48. She really has been overlooked and it's good to see this reissue, although it makes you want for more. This one is on JASMINE 3006.
GREATEST HITS FROM OUTER SPACE: Where else could you find a CD where Lightnin' Hopkins, Les Baxter, Gene Vincent, Leonard Nimoy, and the Byrds all can meet and make music together. You get everything from the Berlin Philharmonic doing "Also Sprach Zarathustra, Op 30 (you know, the theme from the movie 2001: A Space Odyssey) to Vernon Green and the Medalions' "Rocket Ship" and the Ames Brothers' "Destination Moon." A fun collection of stuff, maybe a little heavy on the easy listening but still worthwhile. It's on Ace CDCHD 1371.
BUCK OWENS 1955-1967: This is the early stuff with Don Rich singing harmony and Buck at his best (before "Hee Haw") days. This is the best of the Bakersfield sound with songs like "Close Up the Honky Tonks," "Above and Beyond," "My Heart Skips a Beat," and "Sams Place." A lot of these are the mono single versions and some are alternates. The ad says "This is not your father's Buck Owens Collection," which I think means the "Hee Haw" stuff.
If you own any Buck Owens collections on CD, this should be the one. This one's on the OMNIVORE 75 and it's two CDs of the best Buck for your buck.
HAVE THEY GOT HASHISH IN HELL? Rarest recordings from the Greek Underground 1920-1957: another great collection of rembetika music (urban Greek folk music)compiled by rembetika expert Charlie Howard. Artists like Marika Papagika Achilles Poulos, Rita Abadzi, Deniz Kizi Eftalia, and many others are on 89 sides of four CDs. This one's also on JSP CD77165
THE SWAN SILVERTONES: Move Up: A great collection of Claude Jeter & the Silvertones VeeJay sides recorded from their first session in 1956 up to their last in 1964. Jeter's fabulous tenor (and sometimes falsetto) voice leads the way with help from baritones Paul Owens, Dewey Young, or Louis Johnson. Jeter and his sweet falsetto have had more than a little influence on soul singers like Al Green and the Temptations and it's difficult to overstate his importance to both gospel and soul singing. Every side here is worth listening to and the final tune (their rendition of "The Lord's Prayer") will send chills through you. This one is on CHARLEY SNAPCD 188. If you have no other gospel recordings, you gotta have this one.
HUGH AND KARL FARR Texas Stomp 1934-1940: If you've listened to early sides by the Sons of the Pioneers you might have noticed the hot fiddle and guitar. That was the Farr Brothers. Well this is the Farrs sans Pioneers just playing hot swing and jazz à  la Eddie Lang and JoeVenuti on 26 sides from old radio transcriptions. Every track here is a gem from the 1934 version of "Milenberg Joys" to a lazy version of "St. Louis Blues." This CD is an essential for fans of string jazz. I'm not saying that because I found the material in the collection compiled by Bruce Bastin; I'm saying that because it's true. They once asked Toscanini who his favorite violinists were. He replied Fritz Kreisler and that left-handed fiddler with Sons of the Pioneers. This is on Country Routes 11. Mark it "essential."
VERN AND RAY with HERB PETERSON 1968: This is some of the best traditional-style bluegrass music you'll ever hear. The fiery fretwork and tight tenor harmonies, recorded live at the San Francisco State Folk Festival in 1968, make this set one of the most musically pleasing around. I'd think any fan of bluegrass would consider this one a treasure. This one is ARHOOLIE 524. Thanks to Chris and Arhoolie for sharing it with us.
I have all of the above CD sets in my own collection and I urge anyone to give them a listen. If you have any questions about them, drop by Folk Arts Rare Records and talk to me about them.
Recordially,
Lou Curtiss