A Little History of the San Diego Folk Festival and How It Got Started
I have organized and booked the San Diego Folk Festival for 20 years (mostly at San Diego State University), and it continues today in a slightly altered form as the Adams Ave. Roots Festival (Number 29 is coming up on April 27-28). Those early festival days, however, of small budgets, big enthusiasm, and a sort of disorganized way of doing things stick in my mind.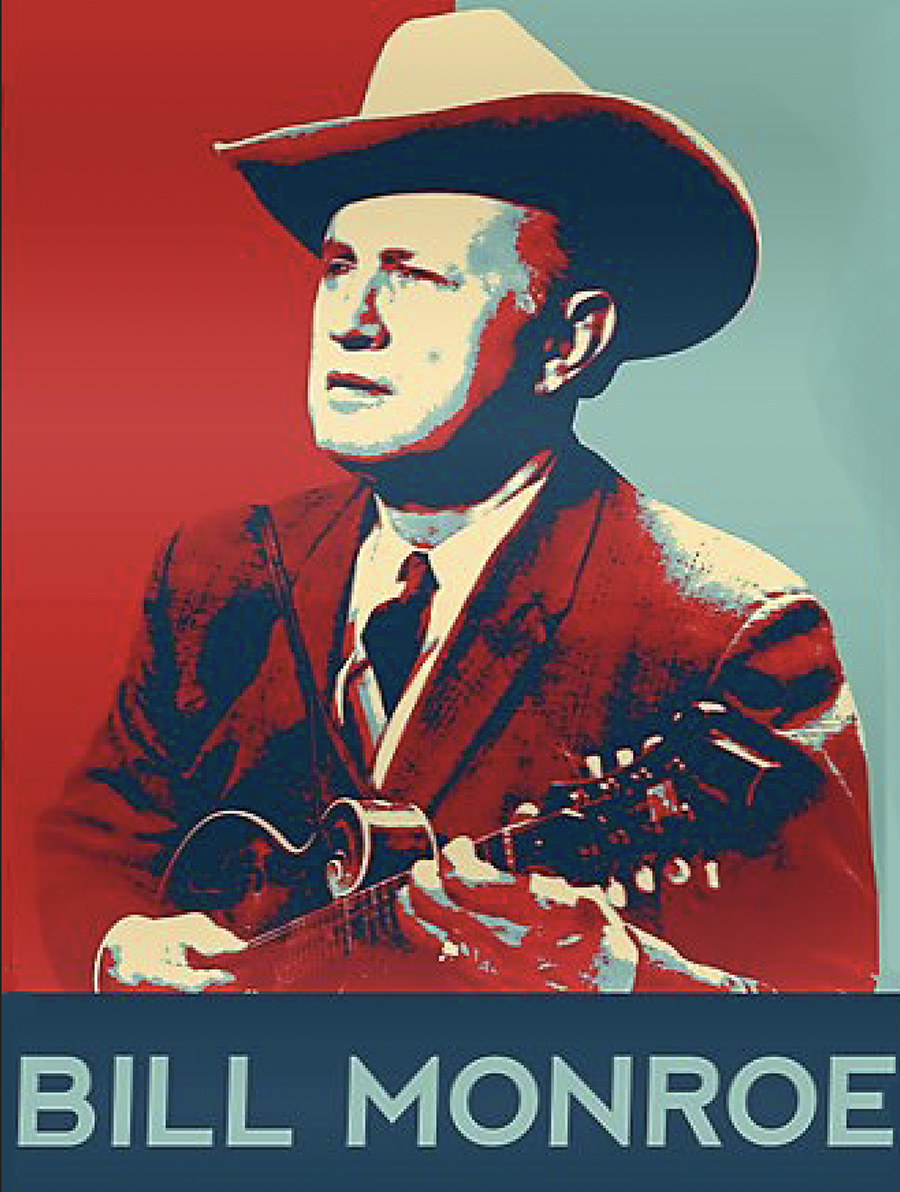 In the beginning there was a committee, and the Associated Mens Students had $350 to do something with. Someone decided they should give it to us folk singers to put on a festival. We took $250 of that money and got Bill Monroe, who was on tour on the West Coast, playing LA's fabled Ash Grove for a Thursday night concert. Bill and a guitar player showed up, but his regular band hadn't made it to the West Coast yet. So, Doug Dillard, Mitch Jayne, and Dean Webb of the Dillards came down to fill out the band. The guitar player (I don't recall his name) had quit college to join Bill's band, knowing that he'd be drafted and probably sent to Vietnam, which I later learned happened (I hope he made it back okay). What I remember about that concert is the irritating guy who kept calling out for Bill to play "Earl's Breakdown" and, considering Bill's long-time feud with Earl Scruggs, how embarrassed all of us somewhat hip bluegrass fans were, and how nice Bill was about it, telling the fan, "Well, I don't think we'll be able to get around to that one as some of the boys don't know it, but thanks for asking." Bill gave a short talk on the history of bluegrass and another guy called out "…and you're king of them all, Bill!" Bill answered, "Well, I try to be." Rounding out the program at that festival were Sam Hinton, Stu Jamieson, the Possum Hunters String Band, Sandy and Jeanie Darlington, Kathy Larisch and Carol McComb, Gil Turner, Curt Bouterse, and several other locals, but the story of that first festival was Bill Monroe.
"In the beginning there was a committee, and the
Associated Mens Students had $350 to do something with."
Festival Number Two, in the spring of 1968, was a bit more disorganized. Bluesman Skip James was booked, got on a plane in his hometown, got off in Chicago, deciding he'd had enough of flying, and took the bus home, so he didn't show up. Merle Travis, the great country music guitarist, showed up for a great country guitar workshop and then never came back for the evening concert. I found out ten years later from Smokey Rogers that he had met Merle and they'd gone down to Tijuana. The festival featured some great music from Larry Hanks, Hank Bradley, Sam Hinton, Stu Jamieson, the Possum Hunters, Jean Redpath, Kathy and Carol, Ray Bierl, Mayne Smith, Guy Carawan, Mitch Greenhill, and others. The memories from the people who were there always talk about the no-shows and how brave Ray Bierl was to have to get up and tell the audience that folks weren't there yet and maybe wouldn't come. If the other music hadn't been so good, it would have mattered more. As a result of those problems, SDSU's Gary Solbue disbanded the committee and put me totally in charge of the music.
And that's the way it's been for all of the 50-odd folk festivals, street fairs, blues festivals, banjo and fiddle contests, and roots festivals. Small budgets for entertainment (though not as small as those early days) and, except for a research grant in the 1970s and some money from SDSU one year, I've only been able to get funding for putting these events together. So, when I find out that the Escondido arts center receives a $663,000 endowment, I just have to shake my head. Just once before I leave this mortal coil, I'd like to have the money to do a  big-budget music festival. I guarantee you it would be a festival this city of San Diego would never forget. This isn't bragging, it's just fact. Year after year I've had to turn down performers who might have come, and it's always because of money. In spite of that, we've had one hell of a run and I hope it continues for a long time. Angels, don't be shy.
Recordially,
Lou Curtiss
Reprinted from the San Diego Troubadour, January 2002.