Call It R&B, Call It Doo-Wop, Call It Fun!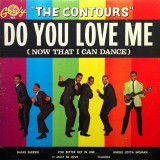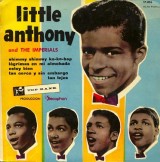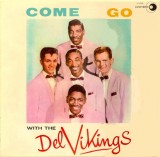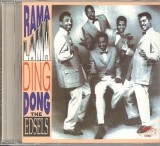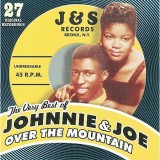 It was an urban scene that became part of American popular culture; under a street corner lamp teenagers from different ethnic backgrounds hovered together, cleared their throats, and began to sing in unison. At first the words were difficult to decipher. Were they really words at all? No, more like run-on syllables; "Rama Lama Ding Dong," "Sha Na Na," and "Oooh Ahh, Oooh Ahh." It would left to the lead singer to belt out actual lyrics, sometimes in a falsetto register so angelic that it seemed to be the byproduct of divine intervention.
Welcome to the world of doo-wop or, more appropriately, rhythm and blues. It's difficult to determine when the term "doo-wop" began to be bandied about; certainly, this phrase didn't exist in the peak years of street corner groups — the '50s and the early '60s. Most reliable music almanacs trace the term to one specific person and time; New York Disc jockey Gus Gossert, who began saying "doo-wop" as a reference point during his oldies show on WCBS-FM in the late '60s and early '70s.
Although it has been several decades since a doo-wop group topped the Billboard music charts, the music of the street corners never vanished. Motion picture soundtracks from American Graffiti to The Shawshank Redemption have relied heavily on doo-wop, and PBS specials that have showcased doo-wop for entire evenings continue to pull in impressive ratings.
If Buddy Holly and the Crickets begat the Beatles, who are the original pioneers of doo-wop? Certainly, there were more gospel groups (the Soul Stirrers, the Swan Silvertones, the Pilgrim Travelers, the Golden Gate Quartet) than tambourines to shake in a Sunday morning Southern Baptist service. As for African-American secular music groups, the All Music Guide resource book gave its blessings to the ground-breaking records of the Mills Brothers and the Ink Spots. Originally featuring the quartet of brothers Herbert, Harry, Donald, and John Jr., the Mills offered America and the rest of the world a musical escape from the depression years of the '30s. The '40s showed no signs of slowing down as the brothers recorded the classics "Paper Doll" and "You Always Hurt the One You Love." The Mills continued to record hits during the '50s and got a kick out of what the teenagers on the street corners were doing. They even went so far as to release a cover version of the Silhouettes' "Get a Job." In the tumultuous '60s the Mills Brothers had their biggest single in years, when a radio-friendly tune called "Cab Driver" (penned by Carson Parks, brother of songwriter-orchestrator Van Dyke Parks) made the top 30 in 1968. The Ink Spots were also in heavy demand for radio shows, movies, and endless road journeys. A YouTube clip of their signature tune "If I Didn't Care" provides an wonderful example of the spell they would have over future doo-wop acts: exaggerated body language and well-rehearsed choreography; melodramatic lead vocalizing; and spoken-word passages were the trademarks of the Ink Spots. As with so many vocal groups, (the Platters, the Coasters, the Drifters) the Ink Spots would eventually splinter into many different music camps. Archivists today recognize the classic lineup led by leader Bill Kenny and backing vocalists Charlie Fuqua, Deek Watson, and Hoppy Jones as the definitive Ink Spots quartet.
From the boroughs of New York, doo-wop headed West. By the time it reached the California coast, the genre enjoyed a renewed energy. Even a quiet navy town like San Diego produced a doo-wop queen: pretty Rosie Hamlin from National City. Rosie and the Original's 1960 international smash, "Angel Baby," represented doo-wop at its peak. It wouldn't be long before surf music and the British Invasion artists would dominate the charts.
Nearly 50 years after doo-wop's golden age, fans remain loyal to the music of the street corners. San Diego radio listeners now have the opportunity to hear the best in doo-wop every Saturday night (9-11pm) over the airwaves of KCBQ-AM. Serving as master of ceremonies over the sea of 45RPM records is Mike Zuccaro of Mira Mesa. Originally from the Bronx, Zuccaro's family moved to the suburbs of Tappan, New York, which he described as a "deadly dull place. I first heard this music when I was about 13, in 1972, when WCBS-FM became the first oldies station — REAL oldies, not Beatles — in the country. They fearlessly and proudly played Laverne Baker, the Charts, Chuck Willis, the Jive Bombers, countless black and white vocal groups that would give modern program directors conniptions. They did the Saturday 'Night Sock Hop' and the 'Doo-Wop Shop' on Sunday nights with Don K. Reed. It just clicked with me. And I did listen to WABC and other Top 40 contemporary stations. I could easily do a '70s show just as well. But the great groups, the roots of rock and roll, the duets, the instrumentals, the single artists from 1950 to about 1962 — almost all forgotten about. [They've been] vindictively excised from all modern playlists, and there's no good reason."
For Zuccaro, the "music hits home. And it was far before my time. No one else in my high school listened. It was a 35+ demographic even then, in the '70s. But it's so real, it's just a visceral zetz in the kishkas (as they say in Yiddish in New York) that it needs to be heard more. Just one man's opinion.
"Now it's all over the internet, like all other music," said Zuccaro. "Easier to find than ever. I read the comments on YouTube that younger people write; they're just discovering it, along with many other genres. And some of them dig it, they get it. It hits home with them, too."
Another East Coast transplant, Donald Riggio, has expressed his love of doo-wop in the printed word. Riggio is the author of the critically acclaimed novel Seven-Inch Vinyl (there are those "45" records again), where fictional characters linked together by the music industry react to actual events from the '50s and '60s.
"Doo-wop has had a huge impact on my life," Riggio explained. "I first heard it in the hallways and subways of the Bronx in the early '60s. When my Beatles-influenced band formed in 1964, we supplemented our repertoire with songs by Dion and the Belmonts, the Earls, the Duprees, and others. It gave us an edge on the other guitar bands forming at the time. I enjoyed the purity of the harmonies and the simplicty of the lyrics…lines like 'I'm in need of a girl…you're in need of a boy…let's put our needs together…' sheer poetic magic."
Although he now resides in Las Vegas, Riggio is an enthusiastic supporter of San Diego's Royals, led by former Bostonian Peter King. I just always liked the music," said King. "It's happy, fun, upbeat, and positive." Did a background in opera help King in doo-wop — or vice versa? "Again, doo-wop has always been my favorite genre. I studied classical piano when I was very young and studied voice for many years with an emphasis on classical music. I've also done music theater production and played a variety of music styles all my life. Opera was one phase. Classical music and theory gives anyone a solid foundation that may be applicable in any and all music styles."
There are unique challenges to performing a capella doo-wop. "An a cappella setting with one voice per part is very challenging in any musical style," said King. "Everyone has to be very conscious of pitch, rhythm, and blend. Most doo-wop arrangements are relatively easy and have consistently similar chord progressions."
Initially known around San Diego for his involvement in improvisational and stand-up comedy, former Brooklynite Mitch Feingold now promotes music in addition to the laughs.
"Mitch Feingold Presents is my production company, which produces live music and comedy shows. I got involved with the music in September 2008 when I ran sound for the University Heights Arts Festival at Swedenborg Hall," said Feingold. "I started Songwriters Acoustic Nights in November 2008. The concept was to make it a unique showcase of quality singer-songwriters from San Diego. It has now expanded to L.A. performers. I also got into producing Saturday shows, some of which included Gregory Page, Carlos Olmeda, the Forget Me Nots, Randi Driscoll, and other well-known singer-songwriters. As for the doo-wop, my friend Peter King had a doo-wop group that sounded great. I invited his group, The Royals, to open at some of my comedy shows. Later I got more involved with that genre and produced several all doo-wop a cappella shows."
Ask Feingold why he's passionate about doo-wop. Just expect more of a sermon than an explanation. It's like asking a Bronx native to speak with gusto about an American League team with distinctive pinstripes. "I grew up in Brooklyn. How can you not be a fan of quality a cappella doo-wop? When you hear it performed properly, it is awesome! The harmony and energy produce a wonderful sound." Feingold continues to make his pitch on his website. "This style of music was originally created by the neighborhood kids, hanging out on the street corners, harmonizing with the only instruments that they could afford — their voices. Doo-wop was created without formal voice and music lessons. It was their music — singing about what was important to them in the 1950s and early 1960s. It was, and still is, the music of young people and those who are young at heart.
"For many young people, their only exposure to doo-wop has been public television's version with the groups backed by large bands. That version creates the perception that it is for the older generations only. However, when they get to hear younger groups singing a cappella doo-wop the way it was meant to be performed, their perception changes. Currently, there seems to be a resurgence of this music among young people."
If we take Feingold's message to heart — and there's no reason that we shouldn't — could the kids who are currently gushing over Glee and going gaga over an envelope-pushing diva one day become devotees of doo-wop? Stay tuned.
THE GOLDEN AGE OF DOO-WOP
Whether the listener is a neophyte or a veteran fan who has been away from the game, there's plenty of good doo-wop no further away than the computer screen.
Earth Angel The Penguins.  Topping the poll of favorites for many doo wop aficionados, the Penguins' tale of a divine beauty has captivated listeners for over half a century. West Coast fans find satisfaction in informing their East Coast constituents that the Penguins hailed from California. California?!!
I Wonder Why Dion and the Belmonts  Few artists have skipped so effortlessly through different genres than Dion DiMucci. He's been a doo-wop singer, a rock and roller of the first degree, folkie, gospel singer, and rocker (again). All were done very well, but doo-wop was where he earned his reputation.
Why Do Fools Fall In Love? Frankie Lymon and the Teenagers.  Before Michael Jackson, rock's childhood prodigy was Lymon. And like Jackson, the later years proved stormy. Lymon died in 1968 from a heroin overdose.
Crying in the Chapel The Orioles.  Gospel music has always been a crucial component to doo-wop, no more so than in this classic. It also happened to be the biggest gospel single Elvis ever had.
Rama Lama Ding Dong The Edsels The Ford Edsel automobile was met with apathy by the American consumer but doo-wop cats and kittens found this frantic rocker one sweet ride.
Come Go With Me The Del Vikings  Simple but sweet sounds from one of the earliest of the integrated doo-wop outfits.
Tears on My Pillow Little Anthony and the Imperials.  Dylan's a huge fan of Jerome Anthony Gourdine. After doo-wop, Anthony became a soul superstar ("Hurt So Bad," "Goin' Out of My Head") and a Northern Soul icon ("Better Use Your Head").
Over the Mountain, Across the Sea Johnnie and Joe.  Heroic, inspiring, transforming — not enough descriptive words exist in the Queen's English that do adequate justice to 2:13 minutes of recorded bliss. It is easy to spot that I'm a fan.
Tell Me Why Norman Fox and the Rob Roys.  Talent runs deep in the Fox Family. Norman's daughter is Kim Fox, one of the best singer-songwriters in the contemporary Los Angeles music scene.
Reprinted from the San Diego Troubadour, September 2011.