On Friday, November 6, 2015 at 7:30pm, San Diego Folk Heritage invites you to a performance featuring not one, but two 2014 Kerrville New Folk Winners. Opening the show will be local folk/pop duo The Lovebirds, followed by acclaimed New Mexico-based folk singer and storyteller C. Daniel Boling. The all ages event will take place at beautiful Templar's Hall in Old Poway Park (14134 Midland Rd. – Poway, CA 92064). Admission is $15 for members and $18 standard. Students with school I.D. receive the member price, and youth ages 12 and under are free. Tickets are available at the door or online.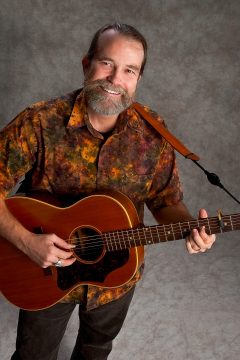 Though Daniel and The Lovebirds have only known each other for a short time, both acts are already quite comfortable sharing the stage. The musicians crossed paths at 2014′s Kerrville Folk Festival in Kerrville, TX, where they were both named two of the six grand prize winners in the prestigious New Folk songwriting contest. This honor afforded them the opportunity to tour Texas last November with their fellow winners, as well as perform all together on the Main Stage at the 2015 Kerrville Folk Festival last June.
More about C. Daniel Boling:
 Sharing experiences from a life well-lived in places as far ranging as Okinawa, Japan, and Padre Island, Texas, this balladeer and songwriter with the friendly tenor brings his well-crafted story songs to lucky audiences coast-to-coast in over one hundred shows a year, from house concerts to festivals. Born into a traveling Air Force family, he later worked as a National Park Ranger (yes, the gun-toting kind) and as a Criminal Investigator for the US Bureau of Land Management. He started touring at 50, when most guys are planning their retirement. Sleeping Dogs is Daniel's 6th album and was produced by Jono Manson and released at the end of 2013 on Berkalin Records. In addition to his 2014 New Folk honors, Daniel also earned first place in the Santa Fe Bluegrass & Old Time Music Festival as well as the Woody Guthrie Folk Festival.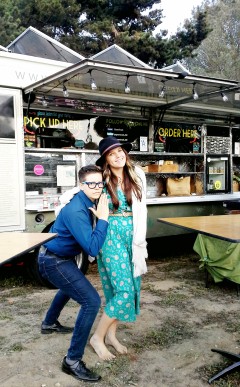 More about The Lovebirds: Falling somewhere on the female duo scale between The Indigo Girls and Tegan and Sara, The Lovebirds were recently selected as official showcase performers for 2015 Folk Alliance International. Their third album Breakup Shmakeup chronicles the experience of ending their romantic partnership in order to preserve their musical partnership. Caution: a live performance by The Lovebirds is a tornado of sights and sounds which may include short skirts, high heels, skinny ties, confidence glasses, percussive guitar, rock ukulele, stand-up drumkits, and harmonies that won't quit. Join the flock, already.
San Diego Folk Heritage is an all-volunteer 501(c)(3) non-profit organization dedicated to preserving and promoting the folk arts in Southern California. For more information about this concert, please visit http://sdfolkheritage.org/events/c-daniel-boling-and-the-lovebirds/.