The Beatles' Covers Chart Top 100 (1963 -2023)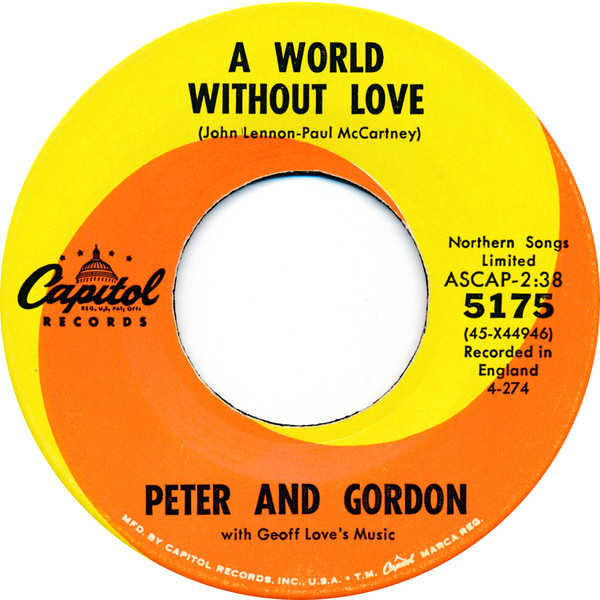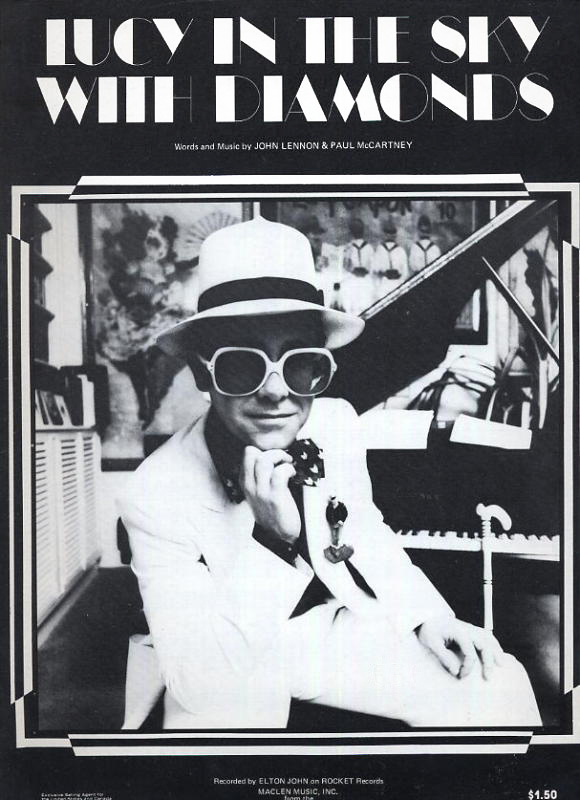 As impressive as the Beatles run on the charts over the past 60 years is, it's doubly so when you consider their side career as songwriters and the number of hits they've provided for other performers within the same time frame. Thousands of artists have covered songs written by the Beatles. Here's who hit the U.S. singles charts with songs written by John Lennon, Paul McCartney, or George Harrison.
Note: These are A-Sides only. I included both "group" and "solo years" compositions. There were numerous singles that charted lower than 100, however the official Billboard Chart is a Top 100, so I went with that. I only included the main additional charts here. This excludes duets / side groups. The Beatles were popular the world over, which means a chart like this could be made for many countries around the world, often with songs / singles exclusive to that chart / country.
BILLBOARD HOT 100
Chart Position / Year / Artist / A-SIDE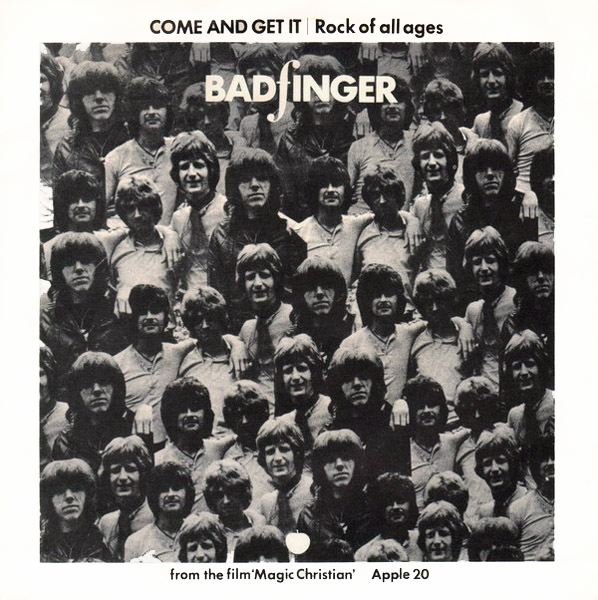 01 1964 Peter & Gordon / World Without Love
01 1974 Elton John/ Lucy in the Sky with Diamonds
01 1975 David Bowie / Fame
01 1981 Stars on 45 / Medley
06 1968 Sergio Mendes and Brasil '66 / The Fool on the Hill
07 1969 Badfinger / Come and Get It
07 1988 Tiffany / I Saw Him Standing There
08 1974 Anne Murray / You Won't See Me
09 1964 Billy J Kramer / Bad to Me
09 1978 Earth Wind & Fire / Got to Get You into My Life
10 1965 The Silkie / You've Got to Hide Your Love Away
12 1965 Peter & Gordon / Nobody I Know
13 1969 Mary Hopkin / Goodbye
13 1970 Stevie Wonder / We Can Work It Out
14 1965 Peter & Gordon / Woman
15 1978 Robin Gibb / Oh Darling
16 1964 Peter & Gordon / I Don't Want to See You Again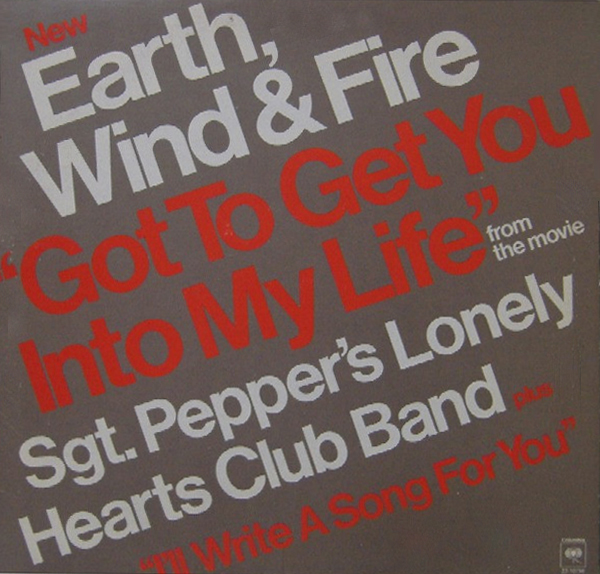 16 1971 Richie Havens / Here Comes the Sun
17 1969 Aretha Franklin / Eleanor Rigby
18 1966 David & Jonathan / Michelle
19 1989 Elvis Costello / Veronica
23 1964 Billy J Kramer / From a Window
23 1968 Wilson Pickett / Hey Jude
23 1978 Aerosmith / Come Together
25 1967 Ray Charles / Yesterday
26 1969 Underground Sunshine / Birthday
29 1966 Ramsey Lewis /A Hard Day's Night
30 1964 Billy J Kramer / I'll Keep You Satisfied
30 1969 Joe Cocker / She Came in Through the Bathroom Window
33 1991 Guns & Roses / Live and Let Die
36 2008 David Archuleta / Imagine
36 2010 Glee / I Want to Hold Your Hand
37 2010 Glee / Blackbird
39 1976 Ambrosia / Magical Mystery Tour
42 1971 The Lettermen / Love
45 2012 Glee / Silly Love Songs
45 1971 Joan Baez / Let It Be
49 2009 Glee / Hello Goodbye
50 1984 The Everly Brothers / On the Wings of a Nightingale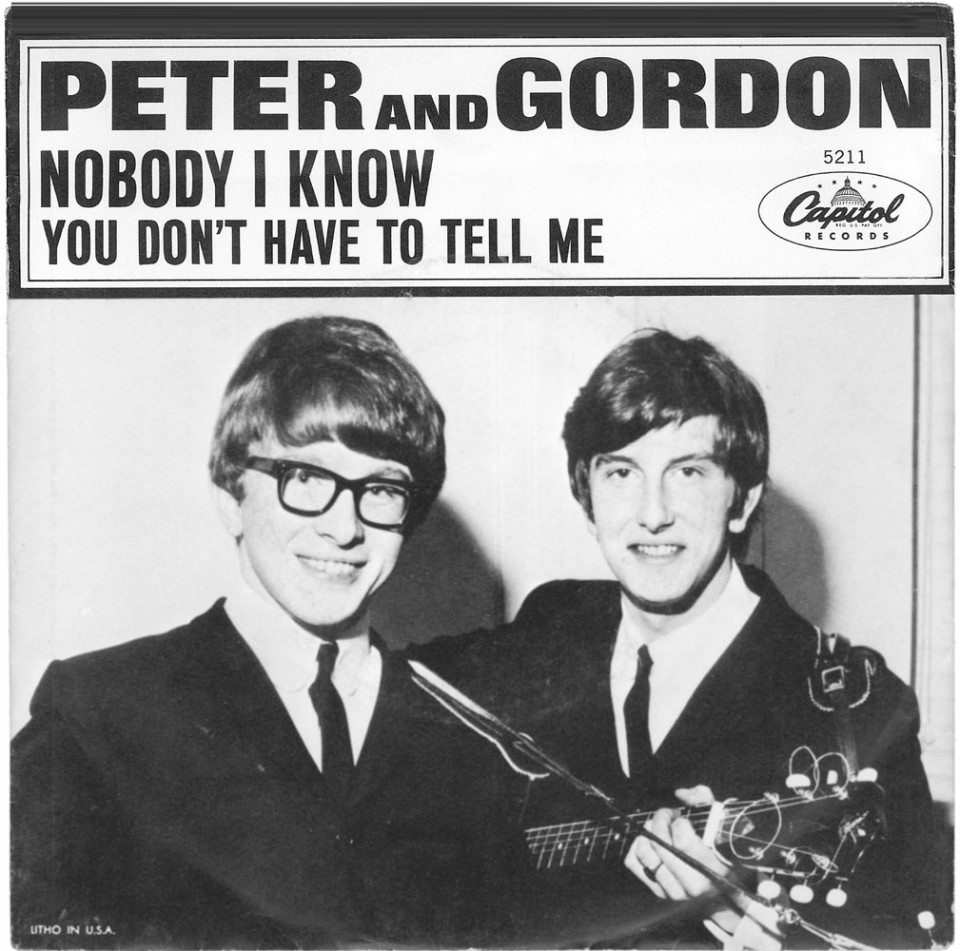 50 2006 The Fray / Happy X-Mas (War Is Over)
53 1975 Katfish / Dear Prudence
54 1965 Esther Phillips / And I Love Him
54 1969 The Carpenters / Ticket to Ride
55 1964 Arthur Fiedler & the Boston Pops Orchestra / I Want to Hold Your Hand
57 1969 Ike & Tina Turner / Come Together
59 1974 Anne Murray / Day Tripper
60 1969 Cream / Badge
62 1975 Blood Sweat & Tears / Got to Get You into My Life
63 2010 Kris Allen / Let It Be
64 1980 Anne Murray / I'm Happy Just to Dance with You
66 1970 Five Stairsteps / Dear Prudence
67 2009 Glee / Imagine
68 2012 Tony Lucca / Yesterday
69 2019 John Legend / Happy X-Mas (War Is Over)
70 2012 Terry McDermott / Let It Be
74 1967 Ramsey Lewis / Day Tripper
76 1969 Ramsey Lewis / Julia
76 1970 Booker T & The MGs / Something
77 1963 Del Shannon / From Me to You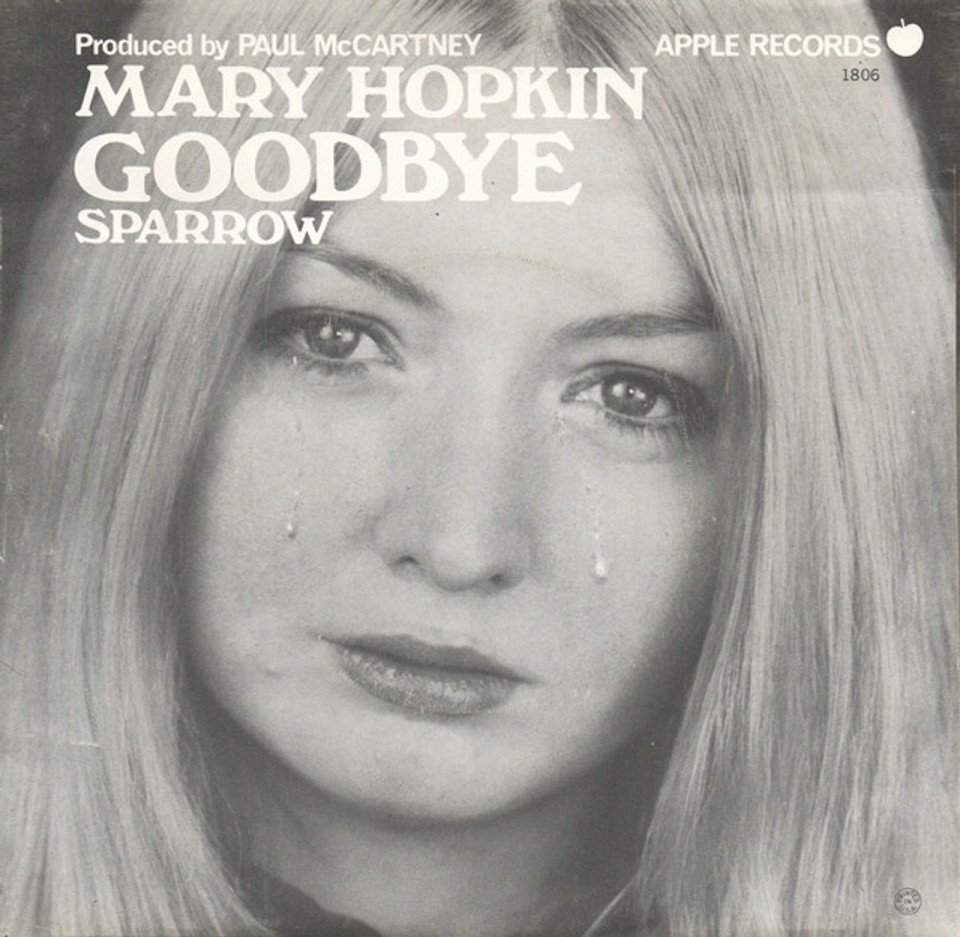 79 1971 Barbara Streisand / Mother
79 1964 Cilla Black / It's for you
85 1974 Johnny Rodriguez / Something
86 1978 Billy Preston / Get Back
89 1989 Tracie Spencer / Imagine
90 1978 Billy Preston / My Sweet Lord
91 1974 Rod Stewart / Mine for Me
92 2008 David Cook / Eleanor Rigby
92 2015 Sawyer Fredericks / Imagine
93 1964 Hollyridge Strings / All My Loving
94 1964 George Martin & His Orchestra / Ringo's Theme (This Boy)
98 2012 Jennifer Hudson / Let It Be
100 1967 Claudine Longet / Good Day Sunshine
100 1968 Fats Domino / Lady Madonna
BILLBOARD R&B CHARTS
Chart Position / Year / Artist / A-SIDE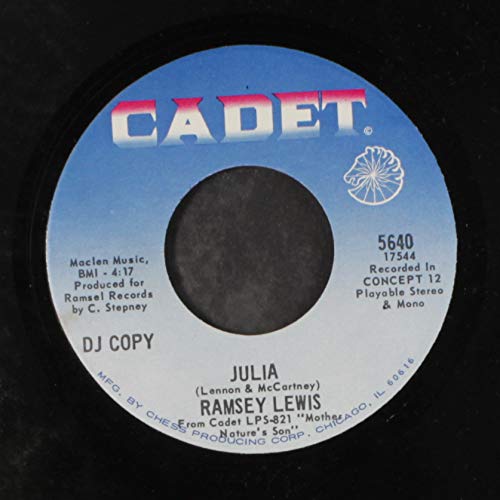 01 1978 Earth Wind & Fire / Got to Get You into My Life
03 1970 Stevie Wonder / We Can Work It Out
05 1969 Aretha Franklin / Eleanor Rigby
05 1982 Lakeside / I Want to Hold Your Hand
09 1967 Ray Charles  / Yesterday
11 1965 Esther Phillips / And I Love Him
13 1968 Wilson Pickett / Hey Jude
21 1969 Ike & Tina Turner / Come Together
31 1989 Tracie Spencer / Imagine
38 1969 Ramsey Lewis / Julia
49 1970 Five Stairsteps / Dear Prudence
91 1977 Billy Paul / Let 'Em in
BILLBOARD COUNTRY CHARTS
Chart Position / Year / Artist / A-SIDE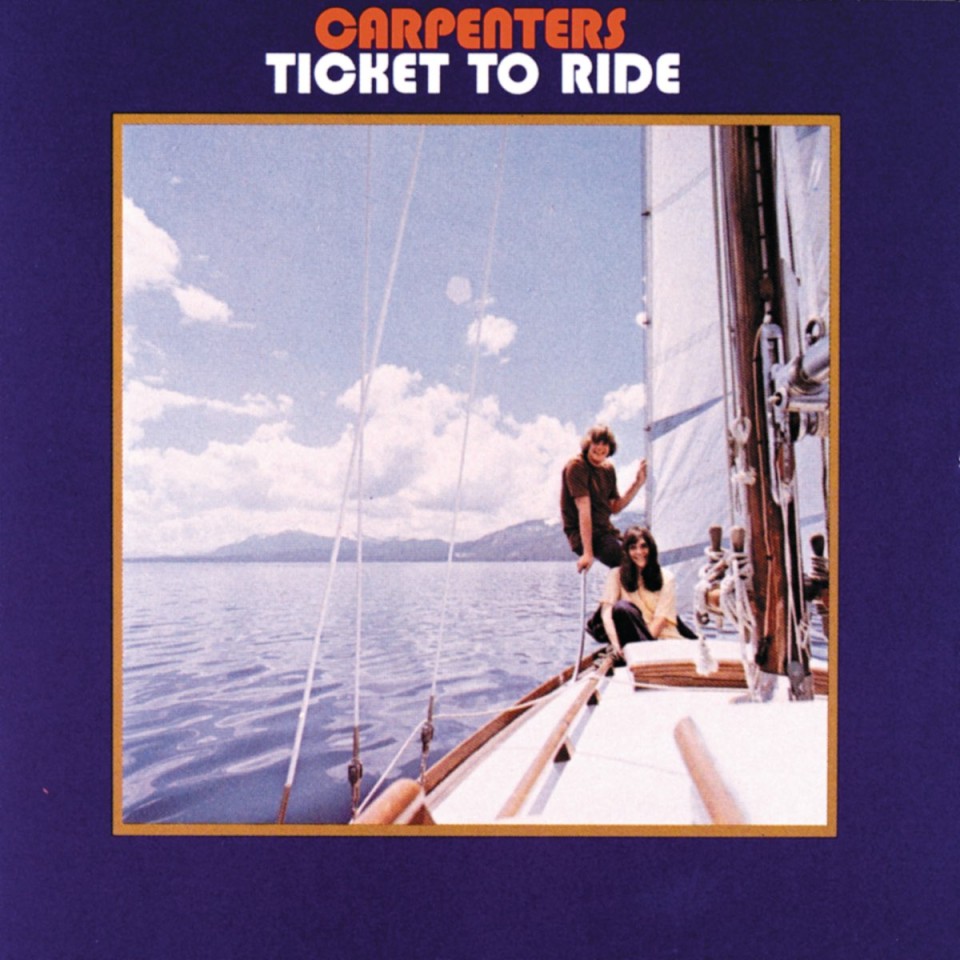 01 1989  Roseanne Cash / I Don't Want to Spoil the Party
06 1974 Johnny Rodriguez / Something
09 1989 Sweethearts of the Rodeo / I Feel Fine
23 1980 Anne Murray / I'm Happy Just to Dance with You
33 2011 Eli Young Band / Wonderful Christmas Time
49 1964 Homer & Jethro / I Want to Hold Your Hand
49 1984 The Everly Brothers / On the Wings of a Nightingale
60 2007 Rascal Flatts / Revolution
72 1995 Steve Wariner / Get Back
BILLBOARD A/C CHARTS
Chart Position / Year / Artist / A-SIDE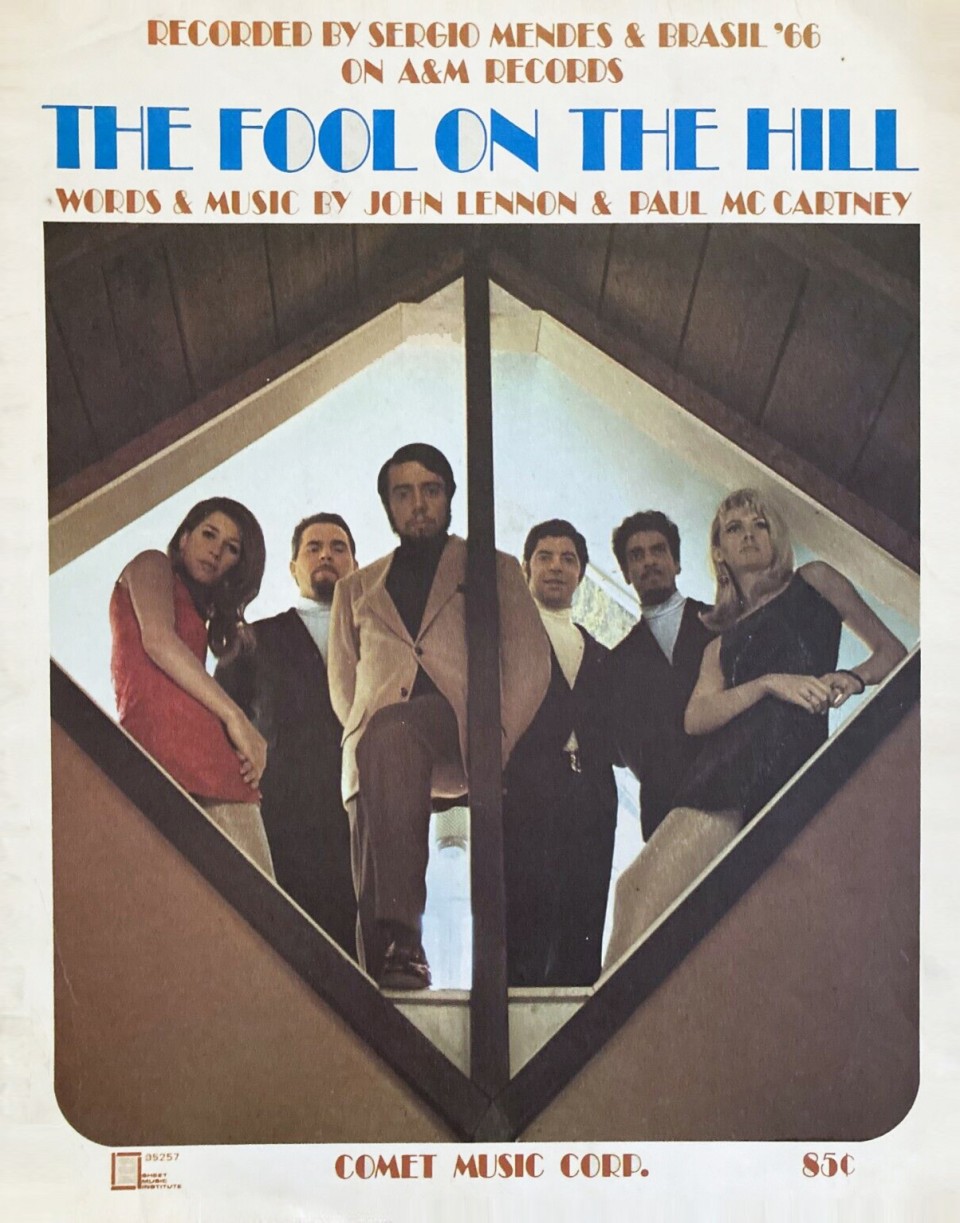 05 1971 Joan Baez / Let It Be
05 2006 Sarah McLachlan  / Happy X-Mas (War Is Over)
06 1970 Shirley Bassey / Something
08 1971 The Lettermen / Love
09 1984 The Everly Brothers / On the Wings of a Nightingale
13 1980 Anne Murray / I'm Happy Just to Dance with You
14 1965 Esther Phillips / And I Love Him
18 2004 Celine Dion / Beautiful Boy
19 1967 Claudine Longet / Here There and Everywhere
19 1969 The Carpenters / Ticket to Ride
20 1992 Bette Midler / In My Life
22 1974 Peggy Lee / Lets Love
22 2006 Sarah McLachlan / Happy X-Mas (War Is Over)
23 1970 Tony Bennett / Something
24 1969 Paul Mauriat / Hey Jude
24 1985 Billy Ocean / The Long and Winding Road
24 2010 Santana / While My Guitar Gently Weeps
30 1978 Earth Wind & Fire / Got to Get You into My Life
34 1972 Olivia Newton John / What Is Life
35 1969 Barbara Streisand / Honey Pie
36 1967 Claudine Longet / Good Day Sunshine
40 1974 Anne Murray / Day Tripper
74 1971 Barbara Streisand / Mother