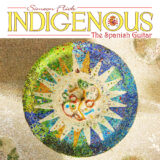 There are musical instruments and musical styles that are forever associated with regions on the globe. When movie makers or television producers want their audiences to think of Scotland, they trot out a bearded redhead in a kilt playing a bagpipe. Blue-eyed and blond-headed musicians strumming balalaikas convey the idea of Russia and Ukraine. The towering genius and prodigious output of Verdi and Puccini permanently tied an entire art form—opera—to Italy.
It is thus similar that classical guitar is the instrument of Spain. In common parlance, classical guitars are called Spanish guitars. The most common tuning for guitar—used by everybody, including blues musicians, country pickers, and jazz masters—is called Spanish tuning. And no matter how many countries adopt the guitar or how much you electrify it and send it through mega-huge amplifiers, Spain remains the guitar's home.
Further cementing this association of the guitar with Spain was the virtuoso Andres Segovia. Through his talent and dedication, the Spaniard changed the thinking of the guitar. He took what had been considered a trifling parlor instrument and transformed it into a worthy and serious concert instrument. All classical guitarists—Christopher Parkening, Julian bream, Eliot Fisk, etc. —owe Segovia for putting the guitar on equal footing with the piano and violin.
San Diego musician Simeon Flick has just released a second CD of classical guitar. While his first, released in 2020, consisted of transcriptions of piano compositions of Scarlatti, this new offering, Indigenous, is Flick's homage to Segovia. Of the dozen compositions on the disk, ten were composed for or commissioned by Segovia, and the other two became closely associated with the master.
I believe that Segovia recorded all of these compositions. I know that I've seen YouTube videos of him performing at least a couple of them. So why, when recordings from Segovia are readily available, put out another recording of these classics? Flick offers us listeners a new take on all of these compositions. Whereas Segovia's interpretation of Torroba's "Sonata" is relaxed and stresses the lyrical quality of the guitar, Flick can be more aggressive, showing us the brilliance in this piece of music.
As it was adopted by Segovia, many classical guitarists perform "Guardame Las Vacas" by composer Luis de Narvaez. It is a very delicate piece, and in the hands of students or lesser guitarists the composition can become busy or desultory (or both!). Flick brings new life to this masterpiece, expressively exploring its intricacies.
I was glad that Flick included 20th century composer Manuel De Falla's "Homenaje pour le Tombeau de Claude Debussy." It is said of Mozart that the composer's music can be happy and sad at the same time. Similarly, De Falla's piece can seem both placid and restive, simultaneously serene and pensive. All these qualities come through in Flick's interpretation.
I've heard most of these compositions before, on the radio, as part of my CD collection, or in performance by Fred Benedetti or other great guitarist. I'm thankful to Simeon Flick for letting me experience them afresh with Indigenous.