Christmas Time Is Here Again! (so let's party…)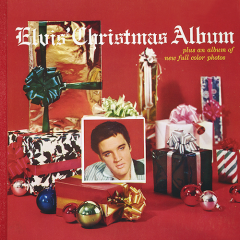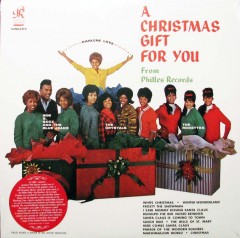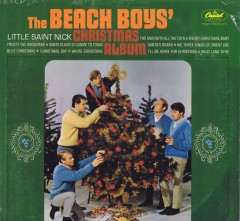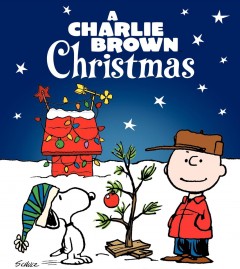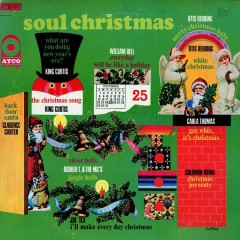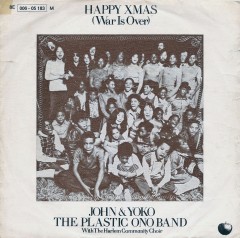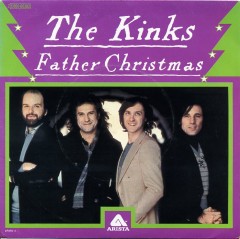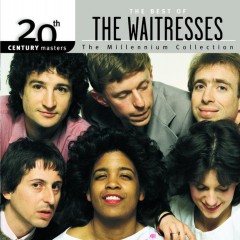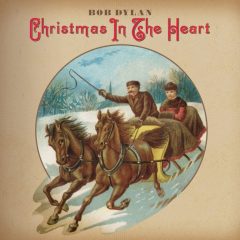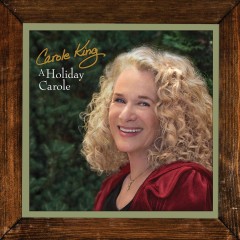 Christmas time is here again, ain't been 'round since… last year!
– George Harrison
Seasons greetings one and all! Congratulations for making it through Thanksgiving with your waistline intact; now begins what is traditionally the onset of the holiday season. In 2013 it is way too easy to get cynical about the commercialization of the holidays, especially when you start hearing Christmas muzak in department stores the day after the back-to-school sales end. Yes, Virginia, there actually was a time (before the 1990s) when you didn't hear Christmas music in public places before Halloween. Sounds almost like a fairy tale myth from a bygone place and time.
But what would the holidays be without our annual telling and re-telling of what the "true" meaning of the season is all about? Whether in the form of the Winter Solstice, Santa Claus, Jesus of Nazareth, Chanukah, Kwanzaa, or any number of other traditions that are practiced throughout the world, these myths define the holiday season for us. Personally, I've embraced, rejected, scorned, ridiculed, and re-embraced the traditions that surround the holiday season any number of times. But there's no getting around the fact that, in pre- and post-Christian times, acknowledging the rhythms and cycles of the universe is a powerful rite. Part of those rituals are the songs that we sing every year at this time, some earnestly sincere — others goofy and silly. I'd rather laugh than be pious no matter what time of year it is, but there are some potent ideas to be gleaned from the book of Ecclesiastes (as popularized by Pete Seeger in his song "Turn! Turn! Turn!") about how every phase or season in life has its natural order in the grand scheme of things. Winter is a time to let go of our attachments, to surrender to the inevitable cycles of nature, to be thankful for all that we have, and to ruminate about what sort of future we would like to co-create with our family, friends, and worldwide acquaintances — those whom we might consider our extended family. But regardless of which traditions you embrace, the holidays are also a time to have FUN: to eat, drink, and be merry, and no party is complete without great music. So, here are a few suggestions to get your celebration rolling — 15 holiday classics that no party should be without.
"Boogie Woogie Santa Claus"
by Mabel Scott (1948)
There was a time in human history when it was decreed by the church that music was forbidden during the Christmas holidays. Thankfully, long before the 20th century, we ceased with such nonsensical practices. This classic by Leon René has been re-recorded many times but no one has done it with more sass than Mabel Scott. With a trumpet fanfare of "Jingle Bells" at the top, Ms. Scott tells it like it is: "He lives up in the mountains like a hermit in a cave, he never had a haircut and he never took a shave… he got a present for your tree, a candy for your sock, but when he starts to boogie the whole town rocks!" Who knew that Santa Claus was such a hip cat who loves to jump, jive and swing?
Elvis' Christmas Album
by Elvis Presley (1957)
If you're looking for a magical combination of the sacred and the (nearly) profane then you've come to the right place. Many of rock 'n' roll's earliest roots derive from the church and Elvis was no exception. His "Peace in the Valley" EP is a classic arrangement of traditional hymns and there are few Christmas songs that rival Jerry Lieber's and Mike Stoller's mighty "Santa Claus Is Back in Town." Elvis' reading of Ernest Tubb's "Blue Christmas" is definitive as well. A perfect soundtrack to open presents to.
From Then to You [U.K.]/The Beatles Christmas Album [U.S.]
by the Beatles (1970)
Between 1963 and 1969 the Beatles sent out seven annual flexi-discs to the members of their fan club in the U.K. and U.S. and, in 1970, in the wake of the group's demise, they were all assembled onto one album for the first time. Heavily bootlegged since the '70s, these holiday greetings to their fans still have yet to be officially released. However, these irreverent slices of humor are essential Yuletide listening and never fail to bring on the holiday spirit. As fun as the initial offerings from 1963-1965 are, "Pantomine — Everywhere It's Christmas" (1966) and "Christmas Time (Is Here Again)" (1967) are absolute masterpieces and demonstrate that not only were the Beatles obviously game-changing songwriters and performers, they were hysterically funny. No small wonder that they charmed the pants off the world.
A Christmas Gift for You from Philles Records (1963)
As politically incorrect as it may be to celebrate the work of this certifiable lunatic, there is no denying that Phil Spector produced one of the most classic holiday albums of all time, with no small contribution from arranger supreme Jack Nitzsche. The joy to be had by singing along to the Ronettes ("Sleigh Ride," "I Saw Mommy Kissing Santa Claus"), Darlene Love ("Winter Wonderland," "Christmas (Baby Please Come Home)," and the Crystals ("Santa Claus Is Coming to Town") is more fun than an entire bowl of spiked punch. One of the weirder synchronicities of popular music is that this album was released on November 22, 1963 — the day John Fitzgerald Kennedy was killed.
The Beach Boys' Christmas Album (1964)
Here's an inventive notion: write one side's worth of new Christmas songs and record another side worth of standards. The Beach Boys employ their trademark Four Freshman harmonies to great effect on "Little Saint Nick" and "The Man With All The Toys" and "Auld Lang Syne" never sounded more beautiful.
A Charlie Brown Christmas
by the Vince Guaraldi Trio (1965)
"I just don't understand Christmas, I guess," says Charlie Brown to his best friend Linus in this holiday classic that has one of the sweetest, yet melancholy musical scores ever. Any excuse to hear the perennial evergreen "Christmas Time Is Here" is highly encouraged. Vince Guaraldi's minimalist jazz score is just about perfect and no matter what the season, "Linus and Lucy" always sounds cool. The summation of peace on Earth and goodwill toward all is a message that we can use 365 days a year.
Soul Christmas (1968)
This compilation put out by Atco Records gathered together the absolute apex of '60s holiday soul by the finest singers from Atlantic and Stax records. This album is a monster, containing some of the greatest Christmas records EVER recorded, including: "Back Door Santa" by Clarence Carter, "The Christmas Song" by King Curtis, "Everyday Will Be Like a Holiday" by William Bell, "Presents for Christmas" by Soloman Burke, and "Merry Christmas Baby" by Otis Redding. For a non-stop party put this platter on the box and keep flipping it.
"Happy Xmas (War Is Over)"
by John Lennon and Yoko Ono, Plastic Ono Band with the Harlem Community Choir (1971)
Continuing with their lifelong peace campaign that began with "Give Peace a Chance," John and Yoko offered up this classic piece of subterfuge just in time for the holiday season of 1971. Imploring listeners to examine the year that came before, it ultimately suggests visualizing a world in balance and harmony. What more could you ask for at Christmas? Speaking of Phil Spector, his influence in the producer's chair is apparent with the use of the choir on this secular hymn of the New Left. "War is over, NOW!" Pushing the barriers and planting seeds…
"Santa Claus and His Old Lady"
by Cheech and Chong (1971)
Did you know that Santa Claus and his wife were running a commune at the North Pole with a bunch of other "freaks," making "goodies" for everyone throughout the land? Unfortunately, his charitable enterprise has since gone "underground" due to governmental intervention, but you are nevertheless encouraged to try one of Mrs. Claus' awesome brownies. Trust me, you only need one. And then there is the matter of the "magic dust" that enabled Santa's reindeer to fly…
"Father Christmas"
by the Kinks (1977)
A glockenspiel and sleigh bells are clearly de rigueur for many a holiday record, but once the festive mood is established the Kinks rock out like few bands are capable of and Ray Davies delivers one of his most pointed lyrics as the values of Christmas (and Christians) are put under a social microscope. "Father Christmas give us some money, don't mess around with those silly toys" cuts right to the quick: we're too poor and starving and unemployed to be seduced with frivolous trinkets. Recorded at the height of punk and in the dark days of Thatcherism, its plea to "give my father a job 'cause he needs one" has never been more relevant than right now. Another amazing example of how when the times get hard, dancing to rock 'n' roll is the perfect antidote to blasting away the blues.
"Christmas Wrapping"
by the Waitresses (1981)
One of the very first rap-style Christmas songs. Delivered by the late, great Patty Donahue ("I Know What Boys Like"), I rejoice every time I hear her singing about celebrating the holidays with that elusive beau of hers. No one should be single (or alone) at Christmas. The Spice Girls also cut a version.
"All I Want for Christmas"
by Timbuk3 (1987)
"Looks to me like World War III, underneath the Christmas tree." This stand-alone single by Pat MacDonald and Barbara K. picks up where John and Yoko's "Happy Xmas" leaves off. Until we teach our children the solace of peace by not encouraging them to create future wars with toy guns, we are doomed to repeat the endless, mindless cycles of violence and hatred. "Dear Mr. Santa, Mr. Santa, please. Can't you make the firing cease?" The B-side of "Blue Christmas" with the funky "I Love You x3" is also a marvelous way to ring out the old and bring in the new.
"It's Christmas Again (Now I Have It All)"
by Stew (2001)
"Kwanzaa time is here again…" The former leader of L.A.'s the Negro Problem created a holiday classic by celebrating the joy of giving and sharing on this upbeat, sleigh-bell drenched sing-a-long. "Now I have it all, now I have it all, now I have it all…" Joyous.
Christmas in the Heart
by Bob Dylan (2009)
A journalist once asked Bob Dylan if being Jewish affected his ability to enjoy Christmas and he responded by saying that "everybody can relate to it in their own way." Whatever your opinion of the Bard's interpretation of these standards ("Do You Hear What I Hear?," "Little Drummer Boy," "Silver Bells"), this set is worth the price of admission alone for his version of Hal Moore's and Bill Fredericks' "Must Be Santa" (originally recorded by Mitch Miller in 1960). The accompanying video is hysterical, with the cross-cultural "Hava Nagila" dance steps a riot. Not to mention the reindeer/presidential litany: "Dasher, Dancer, Prancer, Vixen, Eisenhower, Kennedy, Johnson, Nixon, Comet, Cupid, Donner, Blitzen, Carter, Reagan, Bush, and Clinton…" Let us rejoice.
A Holiday Carole by Carole King (2011)
This collection of standards is impeccable in its choices, and the final song "New Year's Day" is a forward-thinking glance at the year that's up ahead: "Everybody makes a dream this time of year, from now on it's gonna be good for you. All your friends and family gather round in peace and harmony. It's a time to remember your blessings. It's a time to remember your goals. All the people in your life, be they new friends or old… it'll be okay in every way, making it better. It's New Year's Day."
Here's wishing you and yours a happy, peaceful and prosperous holiday season and New Year ahead. Peace and love everyone. Feliz Navidad! Vrolijk Kerstfeest! Fröhliche Weihnachten! Shinnen Omedato! Salud! And bon appetit!