ASS POCKET WHISKEY FELLAS: Third Flagon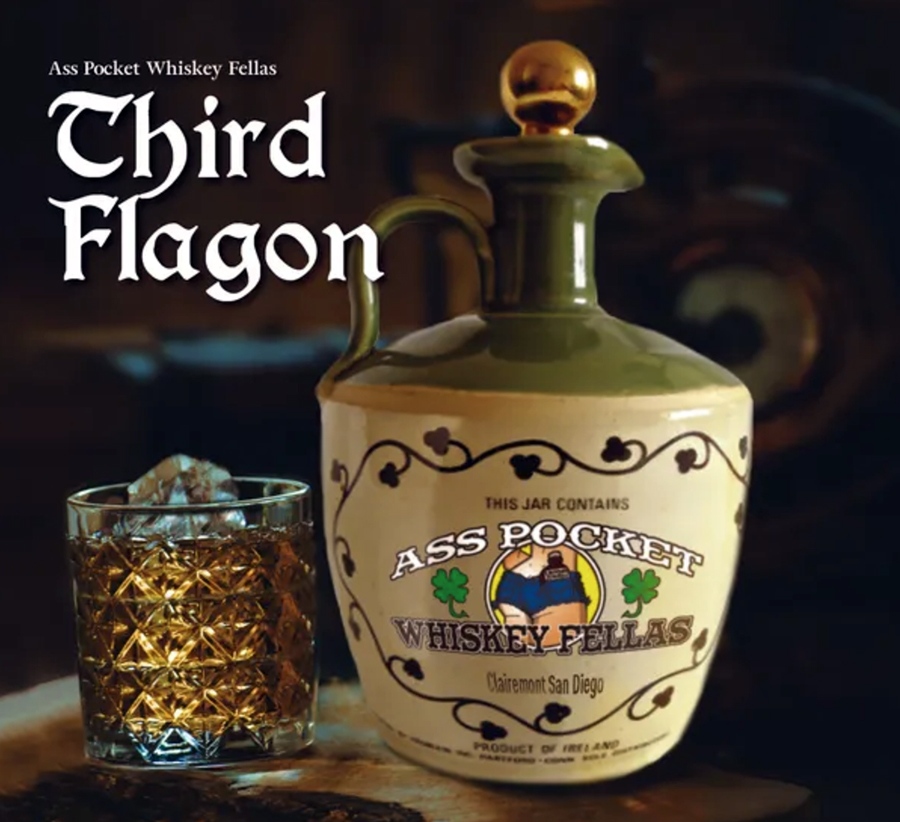 It was the Ed Sullivan Show, February 8, 1964, after opening with "All My Loving," the Beatles covered Meredith Wilson's "Till There Was You," a love ballad from 1950 that Wilson wound up including in his 1957 musical The Music Man. The lads from Liverpool performed the show tune with their electric guitars and Ringo's Fab Four drumming. A certain crowd-pleaser, they took one of mom and dad's songs and rocked it up a bit, you might say.
Rockers have taken the liberty of adding a heavier beat and other rock sensibilities to other selections from The Great American Songbook. Otis Redding famously (some say infamously) performed a heavy soul take on the crooner classic "Try a Little Tenderness." Punkers have had fun with blasting through pop and country hits. If you want to have a good time, listen to the Social Distortion careen through the Johnny Cash classic "Ring of Fire." You won't ever hear the Man in Black's version quite the same after that.
Some have had success by rocking up entire genres. Fifty years ago, bands like Poco, the Flying Burrito Brothers, and the Eagles turned up the amps on country music, and those songs of beer, jail, mom, and trucks hasn't been the same since. Bands like the Squirrel Nut Zippers punked up swing music. One of my favorite bands, Gogol Bordello, punks their way through Slavic songs and dance. Those guys really let their balalaikas ring out.
That brings us to Ass Pocket Whiskey Fellas. For several years, here around San Diego, this ensemble has been wowing crowds and inspiring dancers with their melding of rock and the music of Ireland. The band has just released their third CD, Third Flagon. It is raw, rawkus, and very Celtic, with something to please everybody, as long as everyone is willing to have a good time.
All the members of the Fellas are veteran musicians, who bring loads of talent to these performances. There is rock, but the Irish is there. Amid the drums and booming bass you can hear the essence of jigs and reels. The Irish fiddle and whistles and accordions are there as well. If you want love songs, go dig up your mom's Julio Iglesias records, because you won't find love songs on Third Flagon. Nor will you find reflective ballads or sensitive takes on nature or the songwriter's sensitive inner feelings. What you will find are the songs that would fit a band named Ass Pocket Whiskey Fellas: songs about getting drunk, songs about getting high, and other songs about having lots of rowdy, good times.