RIPENING: Ain't It Strange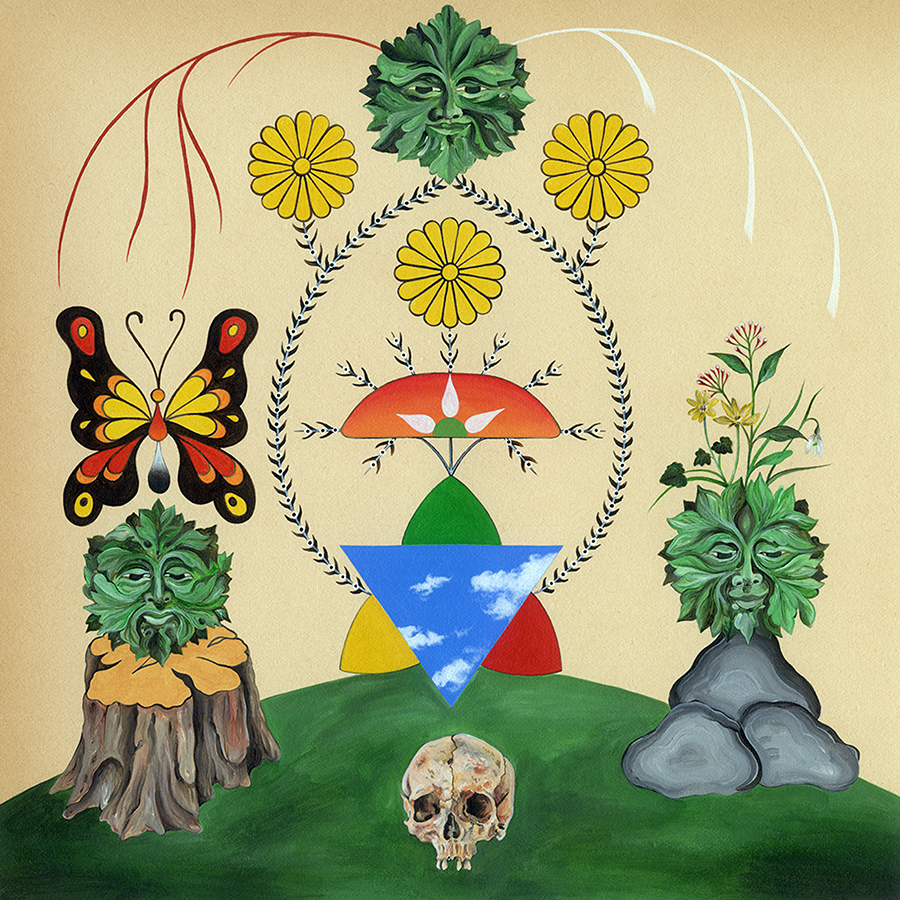 Ain't It Strange is a CD release from the power trio Ripening, formed in 2018 and fronted by Mike Pope on guitar and lead vocals. All 11 tracks are original compositions from the trio, with Billy Coughlin on drums and Peter Hirsch on bass, recorded and produced by Jordan Andreen. It's a 180-degree departure from Pope's previous album, Songs for People (High & Low), an exceptional display of lyrical metaphors and dazzling acoustic guitar fingerpicking combinations. Pope's lead vocals and the trio's musical compositions parallel some of the pioneers of decades ago, from The Clash to R.E.M to Nirvana.
The haunting rocker title track, "Ain't It Strange," opens the project with Pope's ominous refrain "what's to fear…what's to fear," followed by a nifty instrumental, "Homunculus," highlighted by Coughlin's powerful polyrhythmic drum patterns mixed in with timely rim shots against Pope's modal laced riffs on guitar.
The group tears loose on "I'm Free," rocking out behind Pope's optimistic chorus, "I'm free, I'm free, I'm free as I want to be," followed by the straight ahead rocker "A Little Bit More," with Orion Ferguson guesting on synthesizer, adding groovy tones from outer space.
There's a strong punk edge, particularly against the monotonic chord pattern on "Colleen," with Pope's bellowing vocal throughout. "Colleen, oh Colleen, it's been awhile since I've seen you smile," as well as in the alternating tempo shifts on "I Looked High and Low" behind Coughlin's triplet onslaughts on drums. "We've got it all figured out…let it out."
A change of pace happens on the ballad "Why Don't You Love Me (Like You Used To)," showcasing Pope's versatile vocal side with a passionate soul edge. "Why more often than I'm used to…darling it's driving me crazy." The group busts out on the minor keyed alternative rocker, "My Spirit Orbits," with Pope strutting some tasty single-note blues licks in tandem with Hirsch's pedal tone and obligato bass figures.
The band interplay with Ripening shines through on "Every Loving Herd Does as It Should," set in a Celtic punk rhythm and revolving melody, à la the Pogues, with a final lyrical muse from Pope. "We've all been waiting on our judgment day…all our good deeds locked and filed away." Overall, Ain't It Strange signals Pope's versatile musicality as a contrast to his adept solo offerings, duly noted by the strong musical presence and creativity of the trio as a whole.