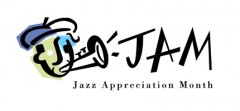 Written by Will Edwards
As Jazz Appreciation Month (JAM) rolls through April, the Museum of Making Music (MOMM) in Carlsbad, CA is hosting a valuable series of live jazz performances that showcase a mix of local and national jazz artists.  On April, 12 I had the the opportunity to catch a live performance by noted vocalist, Greta Matassa and jazz guitar master, Mimi Fox.
Together, Greta's meticulous vocals and Mimi's elegant accompaniment, brought the audience to a place that great musical performances often do — the discovery that there is more to the art form than you were previously aware of – both performers' mastery of their respective art is inspiring and enlightening.
Mimi Fox framed each tune's melody with precision and beauty (a talent also associated with one of her mentors, Joe Pass).  The guitar lines were immensely tasteful, consistenty elegant and always captured the right harmonic compliment paired with Greta's vocal melodies.  Of course, Mimi is a master but it is rewarding to witness such skill live on stage, nonetheless.  Mimi performs with the same matchless integrity as the other great jazz artists with whom she has shared the stage (Charlie Byrd, Stanley Jordan, Charlie Hunter, Mundell Lowe, Branford Marsalis, and vocalists Abbey Lincoln, Diana Krall, Kevin Mahogany, Janis Siegel, just to name a few).
Despite the fact that I'm a guitarist and a big fan of Mimi Fox, Greta's captivating vocals were in some ways the highlight of the night for me.  I'm also a vocalist and, though I've never tried singing jazz, I could (as I expect anyone could) comprehend the expanded range of Greta's vocal possibilities – Greta demonstrated masterful control over pitch and rhythm, but she also brought intense charisma to the songs.  Greta would repeatedly deepen the emotive power of the songs, upping the stakes as the evening progressed.  Greta's bright, smooth voice became more and more rich and captivating, especially on 'Skylark' and the evening's closer – an invigorated performance of 'Caravan'.
The highlights from the evening were numerous, including Mimi's solo interpretation of "Night & Day." But, of particular note (and part of MOMM's mission to engage and educate the community) was that both performers opened themselves up to questions during the performance.  It was a treat to watch these masters perform in an intimate setting, but also to gain insight into their unique and storied backgrounds – musical and personal.  Both artists were gracious and direct with their answers to a variety of on-the-spot questions about topics ranging from their influences to their personal history.
Mimi and Greta have been performing together for over 10 years and recently had their collaborative CD 'Two for the Road' re-released on Origin Records.  I recommend seizing on the opportunity to get a copy and prepare yourself for their next performance!
Don't miss the next two concerts in the jazz appreciation series:
Kendra Shank and John Stowell are playing tonight, Saturday, April 19, at 7pm.
The Ben Schachter Group finishes out the month on Saturday, April 27, at 7pm.