News from our friends at the International Songwriting Competition…
March 6, 2014
Finalists for the 2013 International Songwriting Competition (ISC) have now been announced. Recognized as the most prestigious international songwriting competition in the world, ISC awards excellence in the field of songwriting. Representing a broad variety of musical genres, finalists were selected from 124 countries worldwide. To view the list, go to http://www.songwritingcompetition.com/winners
Winners will be announced at the end of April, 2014. Prizes include over $150,000 in cash, merchandise, and services (including a Grand Prize of $25,000 cash and $40,000 in additional prizes). ISC is open to amateur and professional songwriters from all over the world, including bands and solo performers. Winners are selected by a panel of high-profile recording artists and music industry executives, including Imagine Dragons, Tom Waits, and Jon Secada.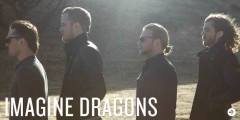 In addition to the winners selected by the panel of judges, ISC opens voting to the public to pick their favorite song. The ISC People's Voice runs for the entire month of March and is open for voting at http://www.facebook.com/internationalsongwritingcompetition.
Over the years ISC has become a benchmark for songwriting talent, and winning ISC can be a tremendous career booster. Winners have included artists such as Gotye, Kimbra, Gin Wigmore, The Band Perry, Passenger, Bastille, Kasey Chambers, Gregory Porter, Lindsey Stirling, and many more. Many winners have gone on to be signed to record label deals and have secured publishing deals, licensing deals, and distribution deals, in addition to getting more gigs, fans, and recognition. 
ISC is now accepting entries for 2014. More information can be found at http://www.songwritingcompetition.com/rules.
Contact: Candace Avery at cavery@songwritingcompetition.com or call 615.251.4441.