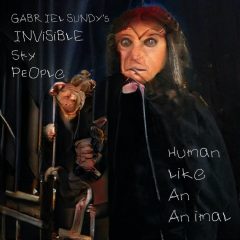 Although the recording came out in 1970, when I was 11 years old, I don't think I had a copy of MF Horn until I was 14 or 15. Maynard Ferguson, the trumpeter whose stratospheric playing had distinguished him since his days in the fifties as a star of the Kenton band, entered into the rock and pop world with MF Horn, playing hits such as Laura Nero's "Eli's Coming" and the daft yet regal rock ballad of Jimmy Webb, "MacArthur Park."
From what I recall from oh so long ago listening to Ferguson's recording, was that at one point or another Ferguson played his horn through an echo machine, as rock guitarists had been doing for several years. My preteen ears had heard "I Am the Walrus," "Tomorrow Never Knows," and the madness of the middle of Zep's "Whole Lotta Love," but I wasn't quite prepared for this meeting of jazz and rock electronica. The effect was disorienting and a little bit wild. I also got a big kick out of it and played the record over and over again.
I didn't have any of his records, but I remember around the same time Bill Chase sending his horn through an echo chamber. Other horn players jumped on the electronic bandwagon and used fuzz tones and wha-wha pedals to augment their sounds. At that time it became a thing with a number of other horn players to use the rock guitarists' electronic enhancers.
The trumpet player or sax player as rock guitarist lasted but a short time, ending pretty much at the same time that the great horn bands such as Blood, Sweat and Tears and Chicago disbanded or lost their rock 'n' roll mojo and turned into vehicles for pop hits. (I believe the date it all came to an end was November 18, 1971, but I could be wrong.)
Reviving this practice of turning one's horn into the equivalent of a rock guitar is Gabriel Sundy. On his most recent release, Human Like an Animal, with his band, Invisible Sky People, Sundy sends his saxophone through the sonicsphere with a distortion pedal. The resulting sound is like old Mrs. Scalapio's spaghetti sauce: thick, rich, and satisfying. At times Sundy's saxophone winds up sounding more like a guitar than a horn.
The processed sound was pretty much a requirement for Human Like an Animal, with all of the compositions for the recording being a melding of mostly prog rock and punk. The music is rough and exuberant, with some good old noise thrown in from time to time. The sound took me back to some of the earliest days of King Crimson and had me turning up the volume on my machine way up loud.
Invisible Sky People features Mackenzie Leighton on bass and Sundy. Anyone who has followed Sundy and the work that he has done with the Apple Brown Jazz Ensemble, the Industrial Jazz Group, or Nexus knows that his music is always challenging and surprising. Human Like an Animal is yet another turn for the musician, one that will have his fans both pleased and scratching their heads.