GILBERT CASTELLANOS: Espérame en el Cielo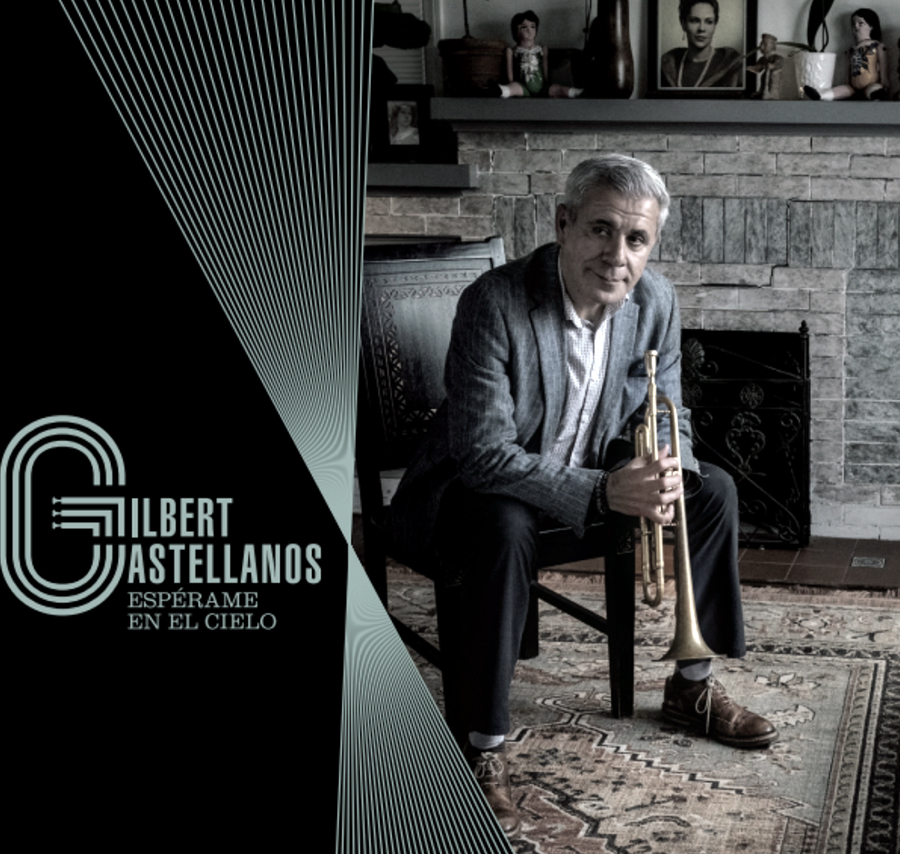 It has been nearly ten years since San Diego jazz hero Gilbert Castellanos released his last album (Federal Jazz Project), but he's been quite busy in the interim as has been extensively documented elsewhere. Gilbert's new album is called Espérame en el Cielo, which translates to Wait for Me in Heaven. The album features Gilbert's working band from last year: pianist and arranger Joshua White, Christopher Hollyday on alto saxophone, 18-year-old bass phenomenon John Murray, and L.A. drummer Tyler Kruetel. Murray is currently enrolled at Juilliard and White has relocated to Long Beach, but for years this was the band that honed their craft at the weekly jam session the trumpeter held at Panama 66.
Castellanos knows how to make a great record (even if they don't come as often as his fans would hope), but this one stands out. It opens with the volcanic flag-waver "Bilad as Sudan," by saxophonist Rene McLean. An explosive drum roll by Kreutel sets things into motion and soon the whole crew is blasting into a super-swinging post-hard bop aesthetic. Hollyday hits the gates first with a series of joyful squeals, soon answered by Castellanos, whose energy and articulation recalls Freddie Hubbard in his prime.
Next up is "Home Is Africa," penned by the late Sun Ra bassist Ronnie Boykins. Castellanos takes the gritty funk framework and drenches it in the gutbucket; young Murray follows with a bravura expository, brimming with chops and attitude. The title tune, a mournful bolero by Puerto Rican composer Paquito Lopez Vidal has the leader pulling out all of the stops in his emotive solo, followed by White's missive, which indicates he might be the most dangerous pianist on the planet.
The standard "Will You Still Be Mine," virtually explodes out of the speakers at a super-human tempo. Murray's walk is fast enough to end up in a neighboring state, and after a particularly brilliant White solo, he virtually rips the strings off the bass.
Castellanos demonstrates some serious swagger on Lee Morgan's "Totem Pole," (from the album The Sidewinder), with long, complex lines punctuated by wicked half-valve smears and declamatory bursts into the upper register. Every Hollyday solo tells a story—he's got a terrific sound and the means, chops-wise, to always push the music forward.
This is sterling, top-notch music by some of the best players on the globe. Do yourself a favor and pick it up immediately.