THE UNIVERSE CHANNEL: Clues to Another World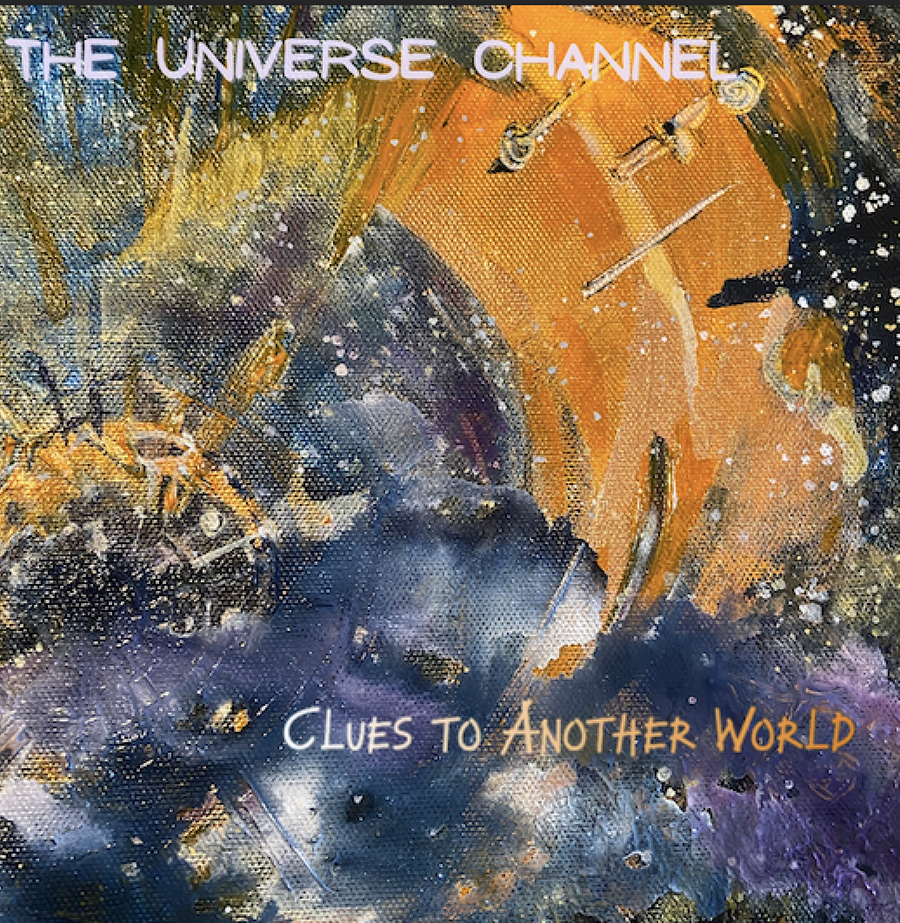 Multi-instrumentalist and composer Ted Stern takes us on a musical sojourn to another universe on his album release Clues to Another World, produced, recorded, and mixed by Jeff Berkley at Satellite Studio in San Diego. Stern's musical compositions and lyrics are bolstered by a full cast of vocalists supported by orchestral arrangements perfectly fit for a musical theater production. All nine tracks are supported by Rick Nash, bass; Josh Hermsmeier, drums; Joshua Weinstein, keys; and Berkley on electric guitar, with Stern's omnipresent musical footprint present on pedal steel guitar, violin, banjo, and acoustic guitar.
On the opening title track vocalist Sandi King is the welcoming voice that builds in intensity with universal questions and answers, concluding with: "from what I can see, it's not globally…for we can't be what we wanna be, and really really, beautifully beautifully, gorgeous and marvelous, charming and stunning world."
"Another Clue to Another World" brings in a full vocal chorus led by King, Josh Taylor, and Jules Stewart. "We create the world, not them…you create your world, not them," amid Stern's silky smooth pedal steel guitar tones and Taylor's tasty acoustic guitar fills, augmented nicely by Jason Cox on percussion.
"Shadow of the Moon," a co-write with Claire Walding, Mike Reedy, and Dan Westrick features Walding and King dueting vocally against a folksy chordal backdrop with dulcet tones from Stern's violin motifs. "I can feel your heart and I can feel your spine…I know your shadow, it's the shadow of the moon."
"Behind Enemy Lines," a late 1960s style rocker, co-written with Nirvana Tsunami, places Stern and Tsunami front and center vocally in a powerful duet with echoes of Grace Slick and Marty Balin. Weinstein complements the space-rock ambiance via eerie background organ riffs as the track climaxes with a full vocal chorus of Stern, Tsunami, and Stewart joining in.
"Super Wine Cruise," a campy track in true musical theater mode, brings King's lovely voice front and center against Stern's lush pedal steel guitar accompaniment. "Sometimes you need to make yourself numb." The alternating Ska and half-time rhythm shifts lends variety to the arrangement with Hermsmeier and Nash anchoring each groove.
Stern steps forward vocally asking the question: "what do you want to do today…and the rest of your life," on the track "Proposal Song (Whatever This Is)," set against an alternative rock-rhythm template, embellished with colorful electric guitar phrases from Berkley, followed by "In June," a 6/8 time ballad, co-written with vocalist Sandé Lollis who grabs the spotlight with a soulfully drenched lead vocal, "doc said my heart is weak, I can't take more abuse…but she said that she might love me…by June."
"Battle Hymn for the Cadets of Mars Colony in Exile" keeps Lollis in the spotlight on lead vocals. "Tie me down to Mother Earth, let me fly," with Shawn Rohlf joining the band with a light and airy accompaniment on mandolin.
The production concludes appropriately with a full chorus of voices in a Gregorian chant style recitative on the track "Love & Gratitude," a co-write with Tsunami, aptly accompanied by Cox's bellowing percussion along with a haunting monotonic banjo line from Stern that leaves us with a final healing and hopeful message: "love and gratitude to the waters… love and gratitude to the earth… love and gratitude to the universe."
CD release on Sunday, April 9, 7:30pm, at Navajo Live, 8515 Navajo Rd. Free.