I'm a lucky guy! When I'm home, I spend my days producing amazing, original music from powerfully magical, bad ass musicians and songwriters! I spend my evenings playing gigs around town in San Diego the rest of Southern California. Five or six times a year, I get to do a week or two of road gigs up and down the West Coast. Mostly California, but sometimes up into Oregon, Washington, and Canada. I've been surprised and lucky again to be able to sustain that lifestyle since I was 23 years old. I am now 53. That's 30 years to you and me.
Humble brag? Hell no! Nothing humble about it! I've worked my ass off!! My family and I have sacrificed so much but…. I've also just been really, really lucky having been supported my whole life by wonderful people, both in business, and in my personal life! This brag is more for them than anyone! Too many to list, but they know who they are and know that I love them and I'm so thankful!
Late last night I got home from one of those wonderful runs up the West Coast. This time, there was only enough calendar space to get up to the top of California and then come back. I've kind of worn a track between here and there. Kind of like how your dog wears a path in the backyard where it likes to run!
This is an honest rendering of the last five days in what my friend Jason calls Toubadouria. It's a fictional land that we get to live in sometimes. There's nothing real life about it at all, except when there is.
It begins like every trip I take, with a Lyft to the rental car building and the Lindbergh Field, the airport in San Diego. I like to go there because they're open 24 hours!
Let me back up a few days, though.
There's always a ramp up to leaving town, right? I don't know why we do this, but even if it's just for a few days, we have to kind of wrap things up at home in some way. Not just making sure the house is clean, the dishes are done, everything's locked and all that stuff, but I like to get my production projects and clients to a place where things seem tidy and ready for the next move. A lot of times I'll try and get rough mixes done or something beforehand, so that the artists have time to listen to things so we can make decisions while I'm on the road that I can execute right when I get back. I'm sure you all have some version of this with your work and the way you get ready to leave town.
I guess I selfishly do this for my own brain. It's nice to have things in a good place at home, so I'm not worried about it or preoccupied with any ties while I'm in Troubadouria. Remember that movie, Somewhere in Time, with Christopher Reeve? He was using Astral projection to time travel. What ended up bringing him back was that he left a penny from the future in his pocket, and it brought him back and ripped him away from his magical dreamland! I guess it's like that a little bit. I definitely want everybody to feel groovy and ready for a few days of downtime.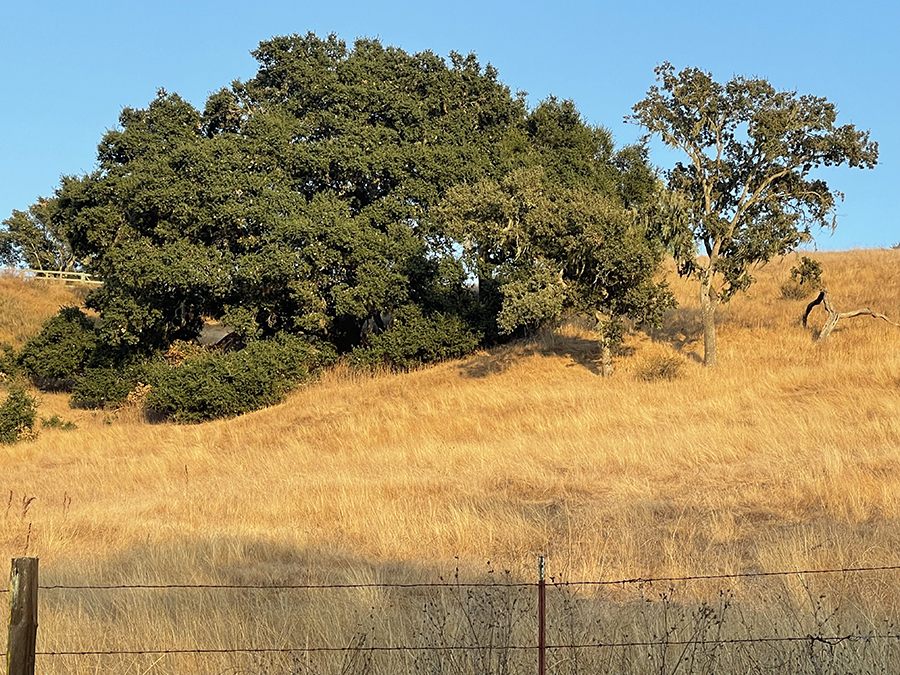 Anyway, back to the first day. I try and get a rental car that's not too expensive but that can fit a lot in the trunk. Obviously, there's more than just luggage. There's gear and merch to consider. This is where the weather comes in to play. Obviously, you don't want guitars in a 150-degree trunk through the desert or freezing through the mountains. One has to figure out the car correctly. The truth is, money has more to do with it than anything and you end up getting something a little smaller than you need every time. How do the rental car companies know that? But I digress. That's not always the case. I have been on tours where there was plenty to go around, and we could get larger vehicles. That was cool. I've been in tour buses, vans, station wagons, trains, planes, golf carts, and all of the things. My favorite is a small rental car and the romance of the road.
Anyway, more about that in a minute. Lately, I've been getting the car that I like to get. This time they didn't have it and I got a Cadillac! That was kind of cool. I will say it didn't get great gas mileage though, and that hurt a little bit
Okay, got the car. I shoot back home in time to meet Keebs and throw everything in the caddy! It all fits perfectly!!!
It's Wednesday at 2pm and we're headed toward Los Angeles for my first show of the four-show run at Brad Colerick's wine and song series in South Pasadena. It's at a really cool little venue called The Lost Parrot Cafe! It's a great Wednesday night series and a perfect place to start a tour north!!
The show was packed and I had a blast! I really suggest you LA folks get out and support this series because it's a fun night with several different performers! Usually, there's someone from out of town performing! This time, it was me. My new friend Cynthia Carle played; she and I were the featured guests! She was really fun and amazingly talented! I also got to hear from some amazing, unscheduled performers named Chauncey and David Plenn! Just like every other music scene, there's always somebody hanging out who should get up and play some songs, and this was a really great surprise!!
Los Angeles is always great for having friends come out! It's only 100 miles away, but I still don't get to see a lot of folks very often, and it was amazing to get to see Frank Drennen, Brian Leach, Lizzie Wann, and her mother Jo, as well as a new friend and an amazing artist I'm getting to produce named David Spitzfaden!
We all hung out on the sidewalk and laughed during the break and after the show! I started this whole trip with the goal of learning how to connect better with the audience. Not just make them laugh and think but really find ways to shine the light on them! I'm not sure exactly how but it's fun to learn! It was an amazing response from the audience and went really well. Also, we covered our hotel costs for the evening.
Whenever I play in Los Angeles, I will drive aways after the show in any direction. Wherever the next nights show is, I will drive toward that place. In this case, it was to my home away from home, Lebec, California. I got there late, got checked in, got a good night's sleep!
The first day is always a blur. You're just in the process of taking off. You're just starting to absorb the speed and magic of the nomadic lifestyle. You haven't really gotten the wind under your wings, but you can feel lift off and those ties to home are starting to break away as you lift through what aviators call "ground effect." It's this weird moment where gravity kind of pulls and then releases. It doesn't take me as long as it used to lean into it. It takes me longer to land but more about that later.
Starting in Lebec, California, we got to drive to Solvang, California for the gig that night at the Lost Chord Guitar Shop (and Wine Bar). I was excited to see old friends and play through that amazing sound system in that incredibly intimate and powerful room! My mind was on new ways to connect with the hearts of the audience members. I want them to feel like I'm playing the show just for them!
From Lebec, Solvang is about three hours away. There are several ways to go. Today, I'm choosing to take Interstate 5 to Frazier Mountain Park Road to State Route 166 to Highway 101 in Santa Maria, which is about an hour south to Buellton/Solvang. If you've never done this drive, you're missing something special. I recommend it highly. You tumble up and over mountains, and down switchbacks and through foothills along the rim of the mountains and desert. Through volcanic canyons, oil fields, and wine country; it's very inspirational! I started writing a song called "Firewater" up there somewhere. It was a great day of driving and we got to Solvang right on time!
As we pulled into town, we were looking for lunch on our cell phones. We were directed to a place to get some good roasted chicken. It happened to be in a campground in Buellton. We went there for lunch! When we arrived, it felt like we must have got caught in a psychedelic time machine! There was a vintage camper convention happening. Everyone was set up all over the campsite with their amazing old, refurbished campers! We sat and had lunch while we watched the most amazing things happening! Truly, the romance of the road was putting on a show just for us!
Another amazingly fun gig! I got to share the night with Jimbo Scott and yesterday's biscuits! Don't know him? Well, I think you know how to remedy that! They were amazing! Such a fun, hang, and a great night of music! Still building there in Solvang, and it wasn't as well attended as everyone hoped, but every time gets better. That's all we're looking for. Thanks Chris and Jen Pelonis as well as Lisa Marie and Arwen for hosting me! With merch sales and door split, we broke even that night in a good hotel and hit the road early the next day for the longest drive to Sacramento and my Love Harder family!
The Solvang, Sacramento, and Redding gigs on this tour were all direct results of being the guitar player in Tim Flannery's band, the Lunatic Fringe. He's incredibly gracious with stage time and has us all do our own songs in HIS set. Because of that, these venues have been open to me coming back as a solo artist and also with Berkley Hart. I'm eternally grateful for that door being opened by my old buddy, Tim.
So, the drive from Solvang to Sacramento takes you on State Route 46 and through the junction of 46 and 41, The "James Dean Junction." It's beautiful out there from Paso Robles over to interstate five and then north through the abyss to Sacramento. I know this road like I know my own road at home, in Ocean Beach. I can recite every exit and everything at that exit to you, but you would be bored. It IS breathtakingly beautiful and a good place to listen to records! Five and a half hours through the great Central Valley to Sacramento! Wrote a bit more.
At this point, I'm completely immersed and have become a nomad. I once wrote: "I'm a disciple of the road map. Trucks and cars and cops." Realistically, I'm also always looking for the basics like finding healthy, real food to eat and staying hydrated. These are top of the list. Next come good gas prices, inexpensive but comfortable hotels, and, of course, being able to connect with the hearts and souls of the audiences I'm in front of. I'm trying to remember to make the song banter about what folks might be going through and how they are feeling. Shine the light on them and they will head home having felt something. So will I!
Anyways, I haven't really looked at my phone except to choose the next record. Soaring now. Time and distance don't feel the same. Nothing feels the same. This is the feeling I love and long for. My context feels correct. This is where I feel more myself than anywhere. Once I reach this place, I can stay out on the road for months!
What day is it? Oh, right, it's Friday, and I'm in Sacramento at my friend Brandi Howard's restaurant called the Toasted Rooster! She is one of the amazing people that work for the Love Harder Foundation. That's Tim Flannery's anti-bullying and anti-hate foundation. She's a bad ass nurse but also owns this rad little restaurant with her friends and her boyfriend CJ! He's an incredible cook! They decided they wanted to try live music! This was their first venture! I was the guinea pig! Those of you who've done this before know that it can be a nightmare! I really lucked out and it wasn't at all. People who know of Berkley Hart came out to support me, and Brandi's friends came out! It was a wonderful night! Jeremy Plog, from Jackie Green's band, lent us his PA, and all I have to do is get him a prostitute! So, that's a pretty good deal. Anyone know how to do that in Sacramento?
Anyway, it was a wonderful night! I WAS able to connect with the audience in a real and magical way just like the two nights before. With merch and the door I was able to break even on the hotel, and everything was golden! I got to see my friends Amanda, Kendee, and Brandi! We hung out, laughed, and hugged! Then, it was on to the next place with a great night's sleep!
The next morning was just like every other morning. Get up, get ready, get packed, get coffee, get gas, get on the damn road! Lit out of Sacramento, heading north toward Redding, California and the Redding Roots Revival Festival! It's a daytime festival, and I'm sandwiched in between Shawn Mullins and Steve Poltz on the Main Stage! I've been to Redding more times than I can mention and have done pretty well over the years. I've toured there with Berkley Hart, Tim Flannery, and now as a solo guy. Tim opened the doors to this gig by introducing me to Janelle and Janis Logan! They run the Redding Roots Revival Festival and put me on at this incredible slot because of that connection, I'm sure!
Sometimes it can be really hot up there, but it was around 75 degrees, with a beautiful breeze and blue skies all around! The festival is set up right next to downtown and it was an incredible and fun time! The backstage hang was cool because my friend KC Turner was hosting the stage. He was actually hosting for free and is really helping get that festival up and running! He's the new Bill Graham in San Francisco! Poltzy and lots friends hanging out!! The hospitality backstage was really, really nice and the people of Redding embraced me and made me feel at home! Poltz called me up to jam on a Grateful Dead song, and it was an overall wonderful musical end to the tour. The festival paid very well, and I did very well at the merch table. This was my anchor gig and made the whole thing financially feasible. More important, though, I feel like I really connected with those folks, and we all took a piece of each other's hearts home with each other.
The whole festival was over for me by around 6pm so hitting the road early enough to drive a ways was an option. Got to get back home as quickly as possible so there's no extra expense! Redding is about nine or 10 hours from San Diego. We left Redding and split the drive. There's a great Best Western in Paterson California that's cheap and comfortable! Got a great nights sleep there and beat it home the next day. I 5 all the way! There was an hour standstill on the grapevine while they cleaned up a big rig crash. I'm not complaining! It was beautiful!
Returning home is where I really start to feel that romance of the road. It's whimsical. It's melancholy and a little sad. Roger Waters from Pink Floyd has a great lyric in a song called "The Gunners Dream," where he says "floating down, through the clouds memories come rushing up to meet me now." I always think of that lyric when I'm around Oceanside. I start to remember things I'm working on and gigs and responsibilities and bills and and it all rushes at me. It makes me sad for the freedom of the road. Sad for the loss of romance. The way you miss a lover or a close friend. Like I've said, I've worked my ass off but I'm also lucky. At the end of every road trip there's this worry that I'll never get to do another one. I guess that's what makes me enjoy every moment and notice every little magic thing that happens!
Re-entry is a flurry of returning rental cars, rides home, and unpacking. This has become the hard part for me. Adjusting to the pace of home isn't easy. The speed of life slows down and the nomad part of me steps back and waits for the next chance to just Be. In Troubadouria!