Strange Stage Stories/Five Questions for Doug Booth/CD Reviews
STRANGE STAGE STORIES
Tom Araya / Slayer: Slayer has performed in San Diego many times over the decades, but no local show is more memorable to the band than their appearance at the Adams Avenue Theatre on February 1, 1986. "It had two different levels right in front of the stage," Araya recalled. "Some kids in the front balcony decided to jump on stage." Unfortunately, the building was old and in need of serious repair. "The sole memory we have of San Diego is this kid going through the stage," he said.
Whitney Shay: "I got hired to jump out of a cake to sing 'Happy Birthday' to someone.  That was a career first. Also one time while playing in Palm Springs [at a different gig] Andy Dick grabbed me and licked my face."
Craig Schreiber / The Verigolds: One time, while playing at The Template in OB, I sliced my forehead open during the set and played through the songs as a rouge waterfall was cascading over my eyes. People were staring in shock, I finished the last song, got bandaged up and our visual siren Celeste Byers painted it (http://celestebyers.com/CRAIG) and it was showcased at last year's KAABOO. Full circle, I guess.
Doug Booth: "There was this one time that I was playing and a well-worn biker lady decided to lift her top to impress the band. It was not a pretty sight and I turned around to make a face at the drummer.  Well that was my intention but evidently I made the face while I was turning around so the lady saw me. She was not happy and started yelling at me calling me all sorts of colorful names. Very memorable and embarrassing."
Skid Roper: "It was the late 1970s and I get a phone call for my 1930s Gibson electric banjo in the free Reader ads and it's Steve Howe from the band, Yes. He says he can't come see it but he is playing at the 'university' and if I brought it to the sound check, he would give me two free tickets. So I hear the sound check but he doesn't buy it. I was outta gas so I sold the tickets under face value near the ticket booth and put gas in my Studebaker truck and drove home."
Brent Meyer / Strange Love: "I proposed to my fiancée in front of 1,200 fans during a gig at the Avalon in Hollywood."
Russ Noel / HELP: "I've had power outages occur, and women flashing breasts. One time I loaned a [Beatles] wig to another musician when we were trying a portrayal look; it got too hot for him so he took it off and set it on stage. During our break some jerk stole it. It was expensive, too!"
Melissa Barrison: "Once, the crowd started throwing tons of wild flowers on stage. So naturally I went to each musician on stage and decorated them and their instruments."
Jesse Egan / Tonight in San Diego host: "One of the craziest things that happened to me while performing on stage was at the Comedy Store in La Jolla. I had been performing there for probably about a year, going up last at the end of the night– they put you in that late, tougher spot to make you better, and one night I was going up last and most of the crowd had left. As I started the set I noticed all the other comics and the whole staff of the comedy store started coming into the room. They began to surround me and heckle me and yell things to interrupt me and then they started throwing stuff, fruit, cherries, limes, and napkins started raining down on me as I tried foolishly to continue telling jokes. Then Mike Vinn came onstage and explained to me and the audience that this was their hazing ritual for "passing" a comic, and that now they considered me part of the La Jolla Comedy Store family and part of their "Best of San Diego" crew. That was the best time I have had while having a set ruined by heckling– I'll never forget it, it really meant a lot to me."
FIVE QUESTIONS FOR DOUG BOOTH
This time out we have five questions for multi-instrumentalist and educator Doug Booth. As an educator, he works with the Grossmont College Music Dept. and Point Loma High School. As a musician, he's played with some of the area's top combos including Drop Control, the Steely Damned, and Rockola. He also performs in duo format with several singers including Jennifer Hecht and Patti Zlaket. It's a life fully immersed in music. dougbooth1.blogspot.com
Q: What music have you released?
A: "Let me think… I recorded with Mike Keneally in the '80s and early '90s–most of it with our band Drop Control. After Mike got the gig with Frank Zappa he had me come in and play some stuff on his solo album, Hat. There was my solo album, Guess My Mood, which had all original compositions I wrote, featuring myself and Chuck Phillips on tenor sax. And there is an Ars Nova original CD comprised of Grossmont College professors that was released in the early '90s."
Q: Do you prefer band or solo gigs?
A: "Lately, I have really enjoyed playing duo gigs, especially when I play guitar. I play guitar with Jenn Hecht and I also have been doing some duo gigs with Patti Zlaket. I play bass with Matt Henieke, Dan Ratcliff, and with the band Laguna. Then, of course, I pick up gigs with other groups and artists when I get the call."
Q: How many instruments do you play? Which is your favorite and why?
A: "I guess it depends on what you consider 'playing.' My first instrument was guitar. But as a kid I studied piano and flute in elementary school. I am a part player on both those instruments, meaning that I can learn parts and perform them, but don't ask me to improvise; that would take someone more skilled than me. I played keys and guitar parts in the the Steely Damned and played flute solo's in Rockola but they were all worked-out parts. So, guitar and bass are my main instruments that I feel confident performing on or walking into a situation and playing on the fly."
Q: The music biz is tougher than ever. What motivates you to keep going?
A: "Well, for me at this point it's not about making a living playing music. It's about playing gigs I want to play. I focus on the fun of playing and the quality of the gig. Don't get me wrong, I still need to get paid and I am grateful when it is a good paying private event, but personally I focus on improving as a guitarist."
Q: What's the best thing that's happened to you through music?
A:Â  "I've learned a lot and met a lot of people. It has been my way of fitting in with something that I am fairly good at. It gives me a way to make a living when I want to play full time and have a hobby at the same time. Well, more of a passion. I was out of town for five days last week and had to stop by a music store for 30 minutes just to play a little. I feel a bit disconnected without a guitar around."
CD REVIEWS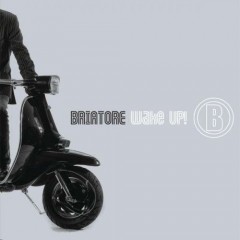 Briatore: Wake Up (Liquidator Music)
Eight mod-inspired tracks from Spain's Braitore, ranging from Hammond-driven R&B monsters such as opener "Troubles" to the Madness inspired ska of "Skankin' Tonight." The album's single is probably "Hit This Town," which manages to be both R&B and ska in it's 3:20, but ska aficionados will probably most enjoy "Skankin' Rockers," which also features the Poorhouse Rockers Soundsystem in its sonic mayhem. Extra points as well for the bands choice of cover on Wake Up, a version of Todd Rundgren's "I Saw The Light." If you are a fan of new mod sounds this is an excellent new band well worth hearing.
Produced by Josema Dalton. Recorded at Factoria Dalton. Mastered by Fernando Alvarez
Daddy Issues: Handle It (self-released)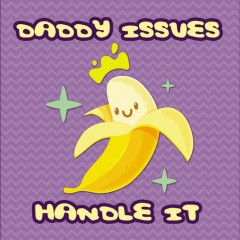 Ten tracks of classic radio-friendly rock that will also appeal to fans of powerpop and new wave. Fronted by Angela Alvarez, the quartet, which also includes bassist Julia Whelpton, guitarist Andrew Cushman, and drummer Brett Weir, turns in an album that's the perfect mix of adrenaline and melody, thanks largely to Alvarez's solid songwriting and harmony laced vocals.
Kicking off with high octane rocker "Inside My Mind, the album doesn't let up, with one strong song after another. Handle It's single is definitely "My Favorite Fantasy," a Latin guitar-backed harmony-drenched pop gem that shows Alvarez can really work a song hook. The song even includes a spoken Spanish language interlude that works. Also an instant ear worm is new wave tinged "Your Lies," which should be radio hit if there ever was one. Not everything works.  Reggae tinged "Too Soon" is okay, but pales when compared to songs such as "Different."
If you enjoy the aforementioned genres, or artists like Scandal, Pat Benatar, or the Donnas, you'll want to hear Daddy Issues.
Produced by Jim Wirt at Crushtone Studios in Cleveland, OH. www.daddyissuesband.com
Las Madres: Lo Mejor De Cada Casa
Four-track EP from Spanish band recorded at acclaimed Madrid, Spain nightspot Gruta 77. Angst filled Spanish language rock, that opens with the acoustic based, "Palacio de Cristal" before heading into harder rock territory. Best song here is "Estados Mentales," a manic riff rocker complete with wah-wah pedal guitar solo that is good enough to beat the "Rock en Espanol" tag — a good song is a good song. www.facebook/lasmadresrock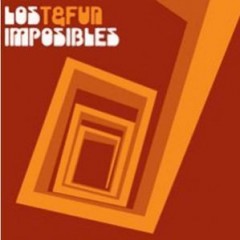 Los Impossibles: Lost & Fun ( Bittersweet Recordings 046)
Garage fans, if you haven't heard of Spain's great band, Los Impossibles, you're missing out. Legends in their home country, they have an extensive discography dating back to the 1990s but took a decade off, only recently reemerging. Featuring drummer Gonzalo Lagarto, bassist Paco Poza, guitarist David Lorenzo and keyboardist Gonzalo Valle-Inclan, Los Impossibles excel at organ-driven garage rock with dashes of sixties soul, with songs penned by Poza (9) and Lorenzo (4) in both Spanish and England. There are a lot of great tracks here, topped by "Seven Ways to Love You," but "Una Vez Mas" a stop start rocker is also top notch. If you like bands like the Easybeats or Los Brincos, Los Impossibles are right up your alley.
Recorded and mixed by Jose Maria Rosillo at Audiomatic.
Mittens: s/t
Featuring Ramona McCarthy (v, g, b), Paul H Ryu (v, g, k, b, engineer), Lia Dearborn (v,b,g, artwork) and Tyler Shimkus (d), what we have here is 14 tracks of wonderful pop rock, mixing up jangly reverbed guitar, girl group vocals, indie rock sensibilities, and sixties AM radio melodies. There are gems galore on the disc, with the obvious single being "Always Knew," a superb piece of songcraft that updates but absolutely captures the spirit of early sixties icons such as Leslie Gore and Connie Francis. Another firm favorite is "Fall for You," with vocals from Ryu and a great guitar solo, that sounds like a lost Zombies or Classics IV song; meanwhile "Girl Next Door" is more traditional indie rock, but with icing in the form of an inspired harpsichord nod to Pachelbel. Then there's "Daydreams" with swirling guitars and vocals to match its song hooks. This is a really fun collection of songs – If you're a pop fan, Mittens are an essential listen.
Written, Recorded and Produced by Mittens www.mittensband.com
Mark Montijo: History (Rabbit Haven Music)
14 Americana tunes from singer-songwriter Mark Montijo. First off, I love the cover, showing Montijo in three poses, from young man to seasoned veteran of life. The back even features a photo of Montijo as a youngster on a pony. In combination with the album's title, History, you can tell a wistful look back is in store. This one is for fans of singer-songwriters in general, a well-recorded musical scrap book of Montijo's life. It's a grower. Montijo, a pianist, has a warm, unassuming voice, with an almost conversational feel. The  overall sound for his songs is somewhere between Jack Tempchin and Jackson Browne, with Montijo backed by an impressive group of musicians that includes session legend Dennis Caplinger, keyboards and accordion from Sharon Whyte, and pedal steel guitar player Rick Schmidt. The album is stylistically diverse within the Americana genre, with songs ranging from country to folk to piano ballad. The best song here is the title track "History," a camp fire sing-along with its refrain, "it was a long time ago, so nobody really knows what happened," and sterling pedal steel from Schimidt. Also good is acoustic ballad "Wedding Song," a co-write with Phil Gross. Not every song hits as high a mark, but Montijo turns out lyrical gems throughout, such as "I was friends with Jesus, until they sent him off to war," in the song "Navy Town."
For Fans of Gregory Page, Coffeehouses, Paul Simon, John Prine
Produced by Mark Montijo, Dennis Caplinger & Phil Gross. Mixing and mastering by Steve Wetherbee at Golden Track Studios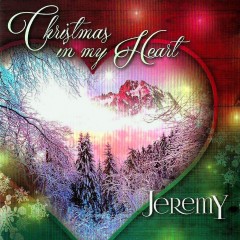 Jeremy Morris — Christmas In My Heart (Jam Recordings 100)
Thirteen original Christmas tunes from the pen of Jeremy Morris (one being a co-write with his son, Peter), with appearances from members of the Lemon Clocks, the Ringles, and Glowfriends. You'll hear echoes of John Lennon, powerpop, the Byrds, the Rubinoos, and more as well as plenty of jangly guitar and positive messages. Anyone who likes a tight melody will enjoy Morris' tunes, which are amongst the prolific guitarist's best. The high point is likely "Here Comes Christmas," which manages to put Christmas lyrics on the Batman theme, also showcasing Morris's superb guitar work in the process. If you're bored with the same old holiday songs each season, this album is a fun way to spice things up a bit. www.jamrecordings.com