STORY & TUNE: Light from the Break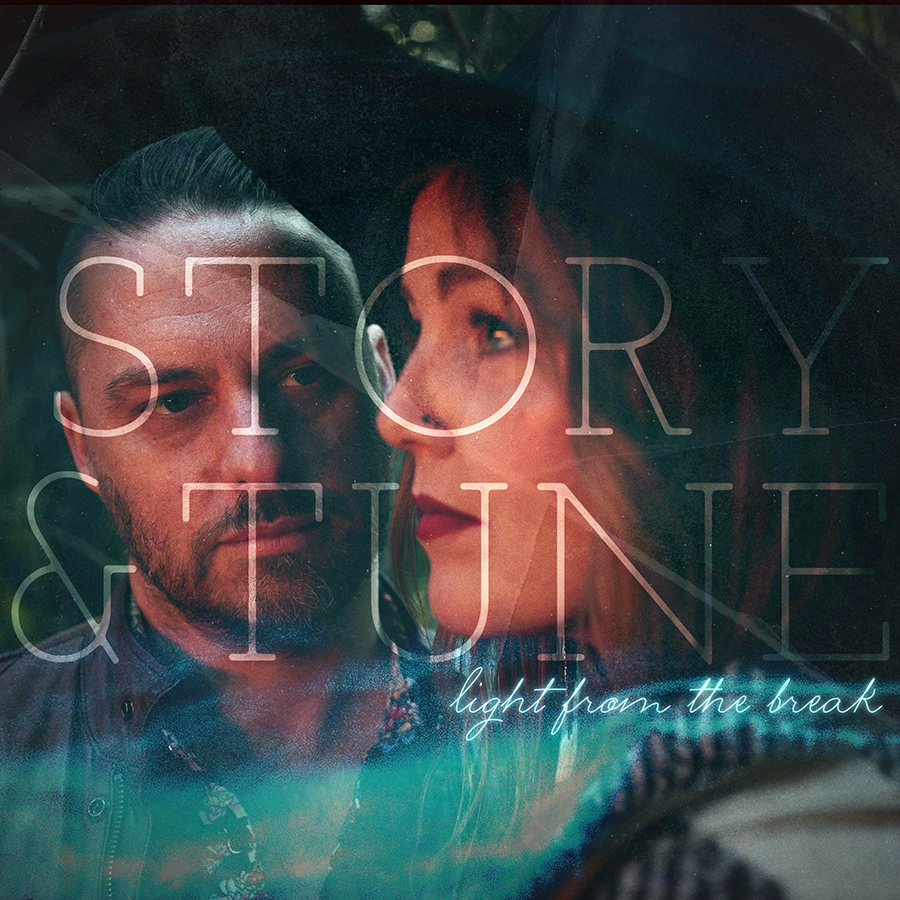 Light from the Break is the debut album from Story & Tune, featuring the singer/songwriter duo Ben Grace and Karyn Thurston. The album was recorded, mixed, and produced by Jeff Berkley at his Satellite Studio in San Diego. The ten tracks of original compositions shimmer behind the dynamic vocals of Grace and Thurston amid their country-flavored Americana tunes with lyrics of hope, love, and loss. They are supported by a cast of veteran musicians, featuring Berkley on banjo and guitar; Rick Nash, bass; Josh Hermsmeier, drums; Sharon Whyte, accordion; Ted Stern, pedal steel; Aaron Bowen, lap steel; and Grace on keys, along with a slew of background vocalists including Lisa Sanders, Karen Hayes, Reyna Adams, Fable Thurston, Flamy Grant, Will Stucky, Evan Diamond, Noah Heldman and Jacobo Mendoza.
The opening track, "Beautiful Girl," puts Grace and Thurston's lovely voices front and center in duet fashion, supported by Berkley's rockin' banjo lines: "Don't you ever dare belong to anyone but yourself, don't you ever hesitate to ask someone for help…don't you feel an ounce of shame for something you don't know, you've got time to grow…we've got a lifetime left to go."
Thurston shines vocally on the tender ballad "I'll Never Tell," followed by Grace's feature on the 6/8 waltz "Can't Love a Cowboy." "If he leaves in the morning you'll still be worth more than slick tongues and silvery lies."
"Blue Ridge" puts Thurston back in the spotlight with some cautionary words: "Hell hath no fury like a woman breaking free."
The haunting tune "Red Tide" finds Grace's lead vocal in storytelling fashion that builds in intensity, morphing into a powerful duet with Thurston. "Now she comes with the red tide…stays springtime by his side…and she says his name, so sweet and clear."
The mellifluous duet voices of Grace and Thurston highlight the track "Hurricane," an ode to love. "You need a fortress, I'm coming with mortar and stone, you need a wildfire, you ain't gonna light it alone."
The minor-key track "Waltzing the Faultline" (co-written with Berkley) features a creative use of lyrical metaphors for dysfunctional relationships amid Berkley's somber banjo motifs. "Keep waltzing the faultline, shifting the blame, hollow the canyon, shelter my name…we've been building our castles on trembling ground and wondering why they fall down."
"The One Who's Leavin'" spotlights Thurston in a "cry-in-your-beer" ballad about a love lost with shades of Linda Ronstadt and beautifully accompanied by Stern's weeping pedal-steel phrases, followed by "Building a Boat," which examines letting go. "I am building a boat, I am leaving a lamp lit, I am aiming for home, I'm hoping we'll find it, there is room for two…there's a place for you."
The album concludes with "The Way You Got Found," an instructive tune appropriately climaxing into a full chorus of voices. "Don't you let anyone turn you around, now you know getting lost is the way you get found," putting a nice finishing touch on a delightful listen of stories and tunes!