SHINY BLUE TURNSTYLE: Farming Town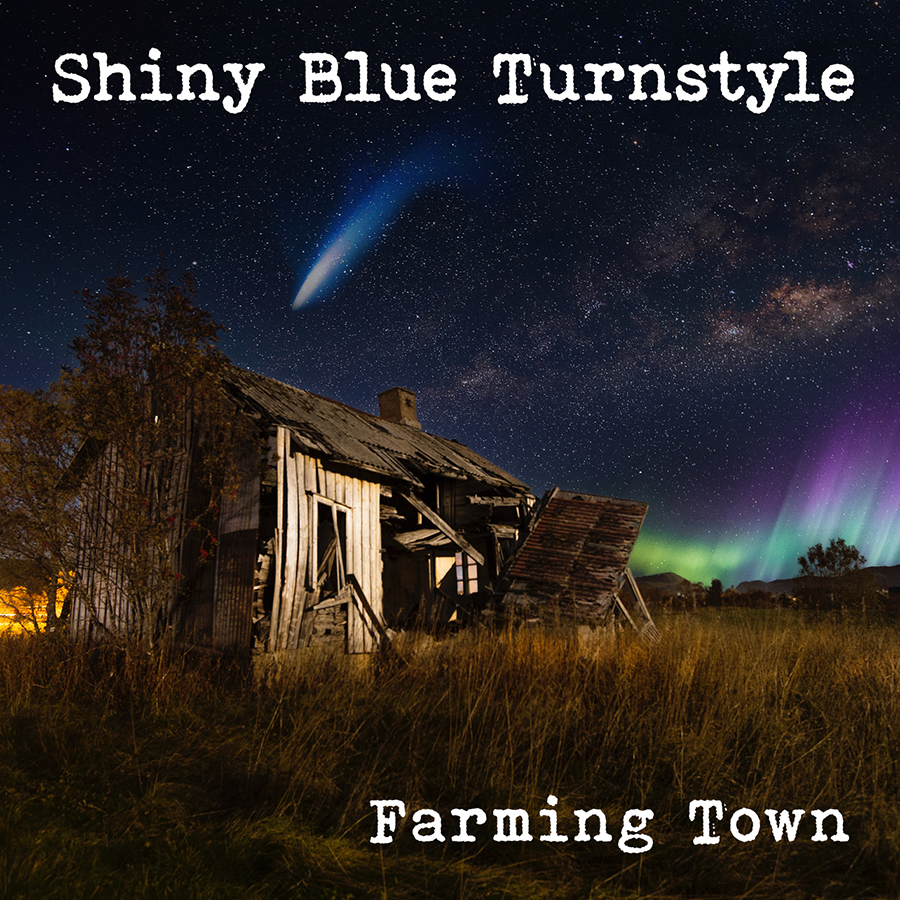 Some artists talents can't be contained within one genre, which brings us to the debut of Shiny Blue Turnstyle's new release, Farming Town. Featuring six mostly instrumental tracks, the EP mixes ambient sound, industrial noise, and sound effects. These aren't songs per se, but are rather aural works of art, sound sculptures. They work both as an involved headphone listen, dissecting the various parts as they play as well as making for an interesting soundtrack to whatever the day brings. It's a collection worth hearing.
What makes Farming Town even more impressive is that Shiny Blue Turnstyle is actually Sandé Lollis, perhaps best known as leader of award-winning Americana-influenced combo Enter the Blue Sky. Inspired by the experience of hearing musical tones during an MRI scan, Lollis's music here is as far from the sounds of Enter the Blue Sky as possible, but together they really showcase the range of her talent.
The EP's opener, "Days Go By," includes other worldly sounding Gregorian chanting, with touches of percussion and clarinet, set against what sounds like the hum of various large electronic devices. Meanwhile, "Simplicity" uses a simple bass line, similar to "Stand by Me," to anchor a kaleidoscope of ambient noise.
The "single" here is probably the title track that features a clock ticking and might best be described as the whirlwind of activity in your head in the 2:35 before the alarm rings and you wake up. However, my favorite piece of music here is "Slipping," at 1:06, a real cinematique gem. The two-note piano figure and booming background sounds had me thinking it would make a perfect "Night Gallery" film score. It's a well-crafted, spooky, piece of music that packs a lot of tension in its brief run.
While Farming Town certainly won't appeal to everyone, anyone who enjoys adventurous sounds or soundtracks, industrial music or electronica will find much to admire in the EP's 16 minutes.