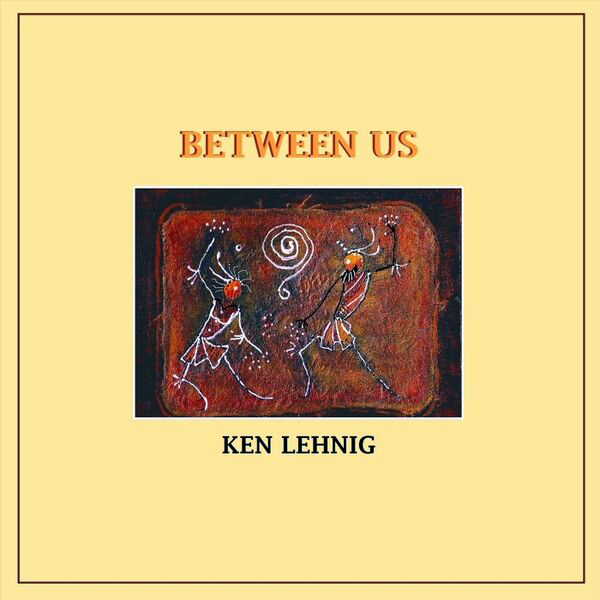 Between Us is the sixth album from singer-songwriter Ken Lehnig who accompanies himself on guitar in addition to occasional mandolin, banjo, synth, and percussion. The 15 all-original tunes are supported by Ed Kornhauser on keyboards, Robert Cowan on harmonica, Cory Wilkens on lead guitar, Alicia Previn on violin, Jim Wagner on drums, Ross Rizzo on saxes, and John Hildebrand (co producer) on bass and backing vocals along with Lehnig, Patty Hildebrand, and Annalyn Lehnig also on backing vocals.
The first half of the recording is abundant with Lehnig's muses of love gone wrong and romantic regrets as in the opening Tom Petty-style rocker, "Better Forget Her." "How would you ever know…caught in the afterglow," followed by "Saddest Road." "We took the road together, but we were heading different ways," embellished by Previn's dulcet violin motifs.
The theme continues with "Ain't Got a Way," behind Cowan's blues-tinged harmonica phrases. "I don't think I'm good enough for you…everything I want is too good to be true," followed by the ballad "As if She'd Never Been." "I don't know if it's infatuation, there's a little bit of fear…just a gateway to a desert town, feeling burned if I get too near."
"Wish She Had a Heart" continues Lehnig's relationship angst. "I've been alone since she's gone, she packed up one night and sped away," not to be outdone by "Better When You're Gone," ornamented by Lehnig's melancholy mandolin. "I don't care what you say, it's not like before, I'm not gonna play your games anymore."
After the "cry in your beer" ballad "Chased from Behind," the album takes a 180 degree, turning the band's loose jamming over blues-based tunes starting with "I Don't Dance," highlighted by a gritty sax solo by Rizzo, and followed by "No Time," supported by Kornhauser's down-home piano flurries and full choruses of background vocal harmonies.
"Bad Boy Boogie" brings Cowan back front and center with some nicely placed blues harmonica riffs along with a talkin' blues goodie "Gotta Get Lucky," highlighted by a blistering sax solo from Rizzo that will blow you away (no pun intended). The ballad "Make It New" showcases the backup harmonies once again behind Lehnig's muse: "Let go of what's in the past, start new and make this last…never say that the die is cast."
After the two-steppin' "Wondering at the Life," "She Carries Me" offers a bit of hope and optimism from Lehnig. "An angel sits in front of me, a light so bright I can hardly see…she calls my name, my heart bursts into flames…she carries me."
The album concludes with the haunting tune "Way Down Low," a final lament from Lehnig's songbook, delivered in Leonard Cohen fashion with a similar somber parallel to Johnny Cash's version of "Hurt," leaving us with Lehnig's prophetic lyric: "No sun will rise if I just give it time and I'll have a reason to rest, better when I write the last line…take it slow, take it slow."