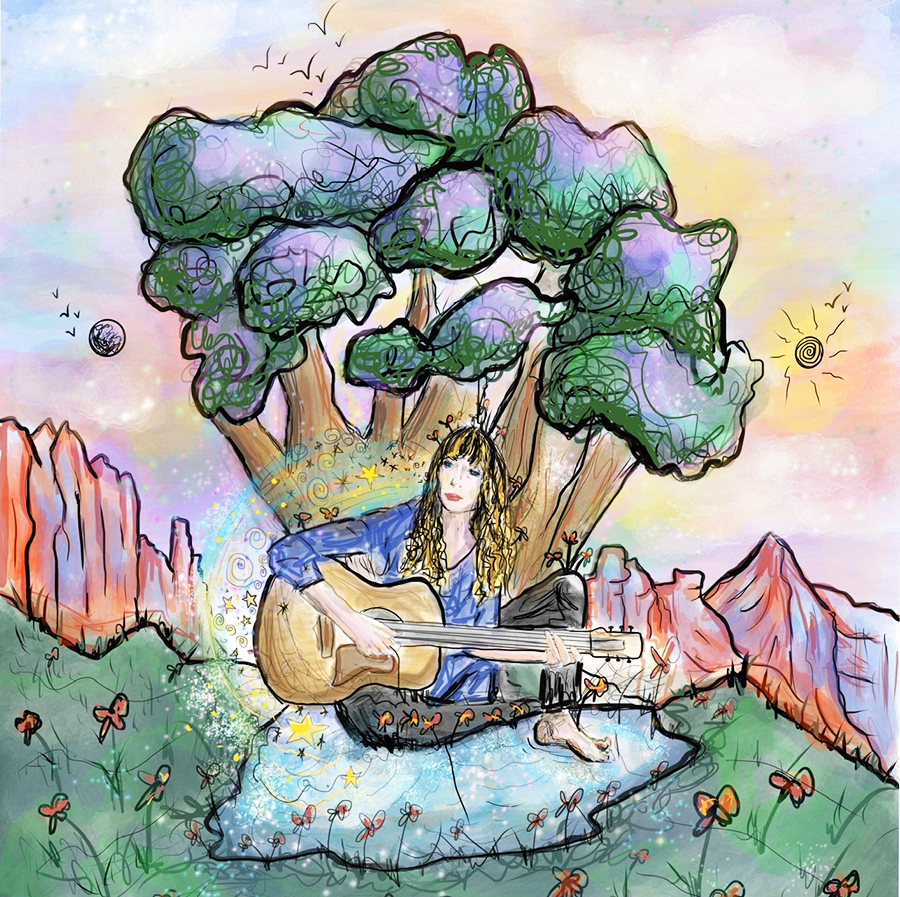 Sometimes songs have a life of their own, stream out in the present moment, and become a reflection of our times. So, it goes with Gloria Taylor's beautiful new release the five-track EP, Sun.  Listening to Sun you can feel the inspiration and reverberations of Taylor's life as a sound and energy healer during the pandemic, spiraling through the healing music.
The expansive sound of the song "Sun" is a beautiful message of hope through the ethereal harmonies and counterpoint, flow like the rhythm of a river. Like a lotus bursts from mud, you can feel the inspiration, the light, and affirmations of life coming out of the darkness of the pandemic through the music. Through Gloria Taylor's soulful lyrics, "dark and light comfort me…running through the trees…breathe deep…winds of connection sing, sun, sun, sun," you can feel that morning light coming through.
As her music travels through the biosphere from music of the sun, as it evolves, we fly to the moon through the gentleness in Gloria Taylor's voice in the song "Luna." In her call for dancing in the streets and "call for peace," and change, we feel the metamorphosis of sweetness and the organic nature of the creation of these songs straight from the heart.
Luna, I think that it's time for a revolution I have my drum
and my heart open wide like you
And we could dance into the streets and call for peace
And we could turn up all the lights
We hear the echoes of Leonard Cohen's musical beach days in Greece, streaming into a parallel universe on Gloria's Encinitas beach shores in "100 Different Ways." "I asked for a message… so I get a river." The theme of positive change and peace abounds through the music recorded with San Diego producer and guitarist Gregg Montante.
The celestial inspiration of Gloria's down to earth love songs come from a soulful voice. The radiance of the folk music that springs forth from Sun lends itself to a welcoming accompaniment for a restorative yoga session or a catalyst for meditation. That SoCal positive-change vibe works its way through the music of the five tracks on the EP. Gloria's intention of healing through sound and energy has been transformed into action through the music of Sun. We need more healing music in the world, and Gloria Taylor's Sun delivers it from heart and universe.