ERIC BOWLBY: Eric and the Canyonlanders: Heart Cycle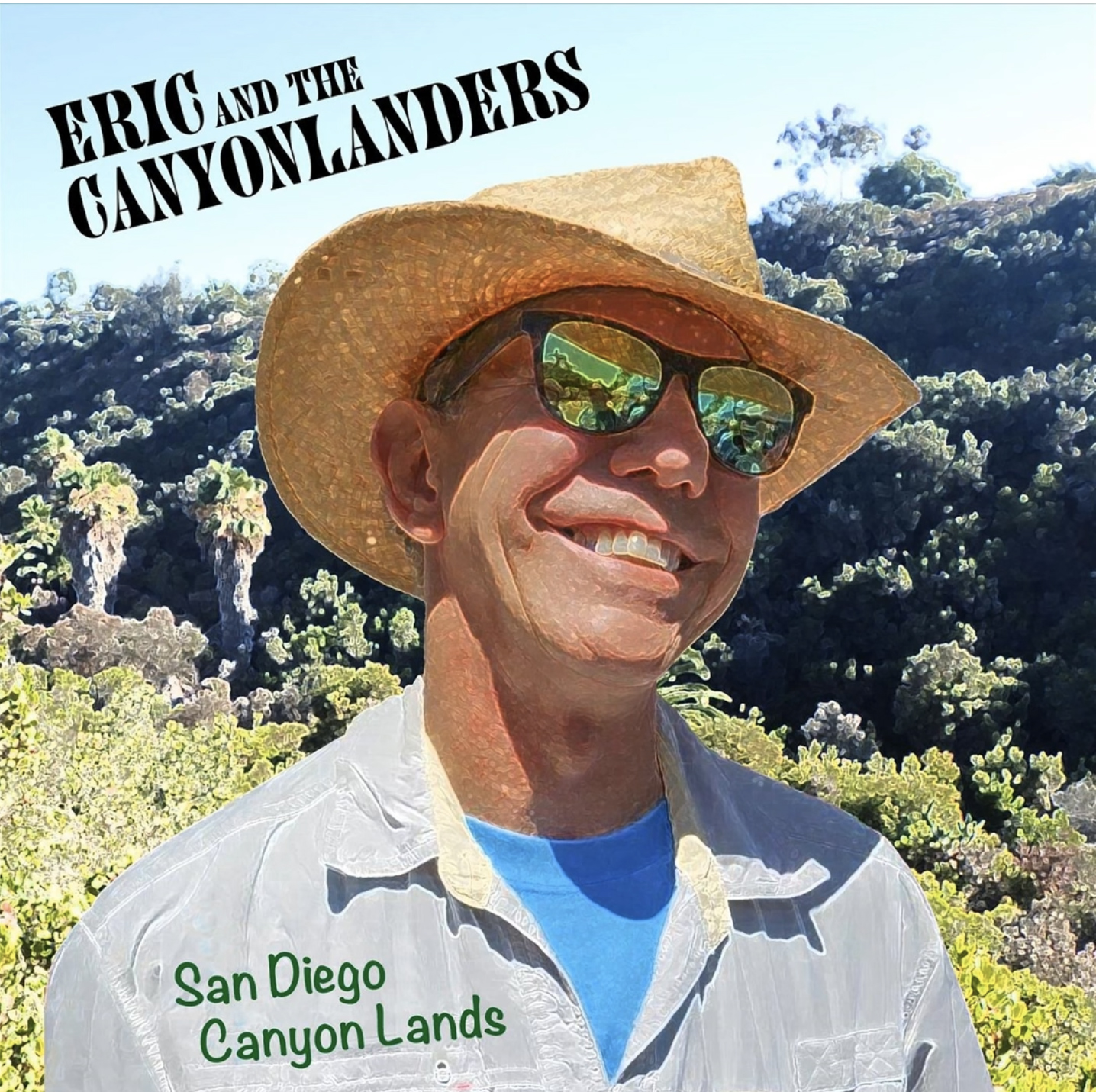 A lot of coastal San Diego is pretty flat, places where there is little or no up or down. The landscape is, well… just flat. These places—good for baseball diamonds, football fields, and airport runways—are remnants of a time when a great deal of San Diego lay under the Pacific, with waves doing much the same work as bulldozers as they flattened out the submerged landscape. When the seas receded, the pancake-like expanses of Linda Vista, Kearney Mesa, Mira Mesa, La Mesa, North Park remained.
After World War II, the developers who plastered shopping malls, roads, freeways, and development throughout San Diego favored building on the large flat mesas, leaving our steep-sided canyons alone. These undeveloped canyons branch through San Diego's urban areas and neighborhoods, giving San Diegans convenient opportunities to get outside, walk trails, and enjoy nature. In more recent years, developers and others, including the city of San Diego, have threatened the natural landscapes in the canyons with projects to build roads and houses.
Enter Eric Bowlby. The San Diego transplant has been at the forefront of defending our urban open spaces for over 20 years. Originally working through the local chapter of the Sierra Club, Bowlby established San Diego Canyonlands to preserve and restore the canyons of San Diego. The organization has been instrumental in removing trash and invasive weeds, increasing the legal protections, and keeping roads and other construction out of our canyons.
In recent years, Bowlby has retired from his position as executive director of Canyonlands, allowing him time to return to spending more time making music, which has been a pastime throughout his life. His recent release, Eric and the Canyonlanders: Heart Cycle, gives a glimpse of Bowlby's great love of music. The disk is a great success.
Eleven tunes, all penned by Bowlby, traverse the genres of pop music. There are blues and ballads, country songs, too. Bowlby proves his songwriting credentials, no matter the genre. The songs are solid, well-constructed, and thoughtful.
While Bowlby doesn't perform on the disk, 11 other musicians contribute to this effort. Besides the core of drums, bass, and guitar, the instrumentation includes pedal steel and flugelhorn. These sidemen add a lot of texture and interest to the tunes.
The disk is well packaged, with plenty of photos of the band and a bucolic cover photo of one of San Diego's beautiful canyons. Russell Ives—who might be considered the co-star of this disk, contributing vocals, guitar, tenor guitar, mandolin and keyboards—mixed Heart Cycles at EPG Studios in Oakland, California, with great success. The production values are truly professional.
San Diegans, go out and enjoy some easily accessible nature; take a hike in a local canyon, and afterward enjoy some music with Heart Cycle by Eric and the Canyonlanders.