DAVID WHITMAN: Ode to Joe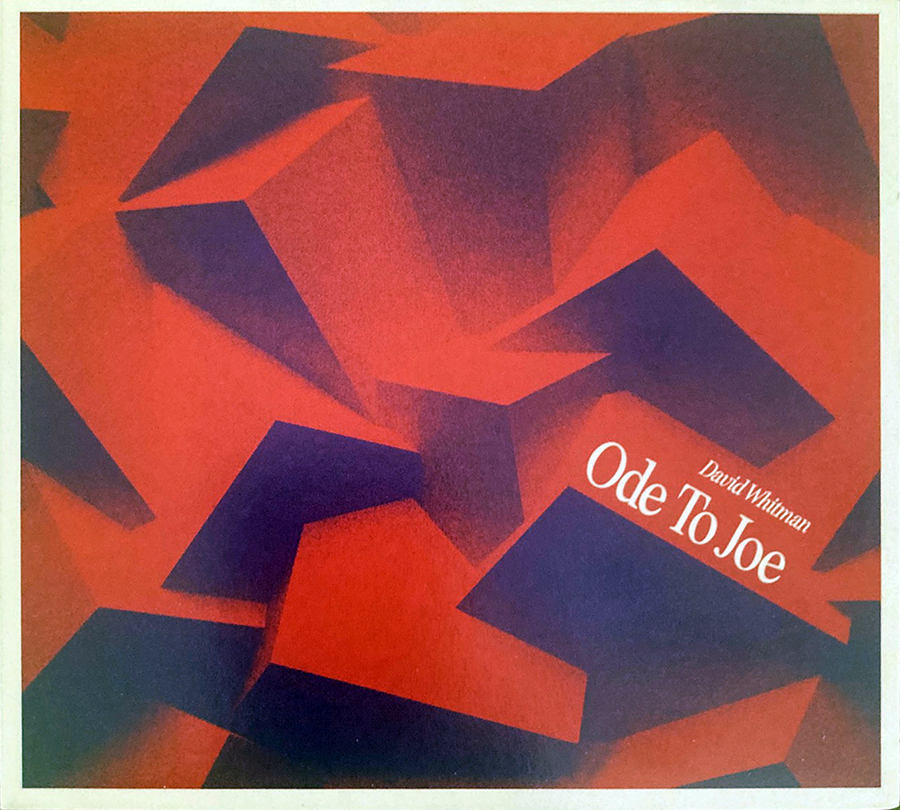 As a guitar teacher and performer back on the East Coast in the late 1960s and early 1970s, my drumming buddies would talk about their instructor options for improving their chops, citing the names of David Garibaldi, Bernard Purdie, Louie Bellson, and, oh yeah, Joe Morillo. San Diego drummer David Whitman has summoned an impressive cast of jazz heavyweights for his latest release, appropriately titled Ode to Joe, a musical tribute to Morillo, whom Whitman was mentored by.The star-studded lineup includes legendary bebop guitarist Bruce Foreman, bassist Rob Thorsen, Geoffrey Keezer on piano, Andrew Neesley on trumpet, Ryan Dragon on trombone, who have joined Whitman on drums, with guest track appearances from tenor saxophonists Bob Sheppard, Rob Lockart, and guitarist Chris Montgomery, who also co-produced the project along with Whitman at Capitol Studios with Steve Genewick recording and mixing the session.
The six-track compilation, all instrumental original tunes penned by Whitman and Neesley, bursts out of the gate with the track "Time Out," a straight-ahead uptempo cooker right out of the Blue Note label playbook of the 1960s, with fiery solos from Forman, Sheppard, and Keezer leading up to Whitman trading phrases with each soloist with some nifty syncopated stickwork.
Thorsen's steady walking bass line along with Whitman's syncopated drum patterns sets the backdrop for "Bop This," a bebop-influenced track reminiscent of the glory days of the 1940s bebop era with exceptional solos from Sheppard and Keezer, which include classic bop phrases while also stretching into cascades of compositional and chromatic contemporary lines. Neesley adds a nostalgic touch on his solo, channeling the muted trumpet sound of Miles Davis as the soloists conclude with a torrid exchange of fours before Whitman's dynamic drum solo leads back to the closing head.
The project takes a 180-degree turn with the funky, New Orleans flavored track "Home," featuring Neesley's bluesy trumpet motifs along with the obligatory Dixieland-style horn polyphony interplay. The title track, "Ode to Joe," alludes to the fact that the album is also a nod to another Joe, that being the tenor sax icon Joe Henderson. Sheppard fills the bill appropriately gliding effortlessly with staccato and legato alternating phrases harkening back to the cool jazz era that Hendrerson was a key figure in.
The straight-ahead jazz uptempo track, "Nees Plees," puts Neesley front and center with his superb trumpet lines, with occasional echoes of Freddie Hubbard's innovative phrasing and darting note stabs, followed by a cleanly executed trombone solo from Dragon that culminates with another off-the-hook piano solo from Keezer, who throws in everything but the kitchen sink with swirling chromatic lines, classic Latin salsa licks, and syncopated rhythmic phrasing from another planet.
The closing track "With Love," a tender soulful ballad, is a nice finishing touch as a cool down from all the pleasantly frenetic tempos of the project, as Lockart on tenor sax and Montgomery on guitar share the closing spotlight solos, bringing to a close Whitman's vision of honoring the "two Joes," a successful achievement all around, especially surrounding himself with the best of the best accompanying musicians to fulfill his vision. The late Joe Morillo would be proud of the album and would be smiling down on Whitman's drumming prowess throughout each track.