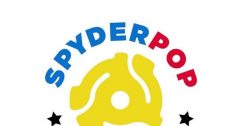 Ah, the dog days of August are upon us, and the propensity to play hooky from work or other normal routines is great. Some will take Bing Crosby to heart and venture "where the surf meets the turf in old Del Mar." Other locals will flock to other beach towns and bump elbows with Arizonans who flee the Grand Canyon State en masse every August.
The summer of 2019 offers a new game plan: how does an air conditioned night club, tasty Mexican fare, and adult beverages sound? Combine this image with a lineup of stellar lineup of independent songwriters from four states taking to the stage of Tio Leo's in the Morena District. The best part—as is persuasive arm wrestling is still necessary—is that it's a free showcase. No cover and plenty of parking!
In a tour package that conjures up pleasant memories of Dick Clark's Caravan of Stars, SpyderPop Records of Texas is embarking on a West Coast jaunt featuring Bill Lloyd from Nashville and Danny Wilkerson and Lannie Flowers, who are both from Ft. Worth. Recently added to the bill for the afternoon show at Tio Leo's are Blindspot Recording artists True Stories (San Diego) and JAM Records' Jeremy Morris (Kalamazoo, Michigan). Headlining will be Bill Lloyd, a singer-songwriter who also found success in the country field as one half of the duo of (Radney) Foster and Lloyd. His rock persona has resulted in several solo album classics, including the memorable Feeling the Elephant. Lloyd has also collaborated with the Kinks' Ray Davies, Glenn Tilbrook of Squeeze, and Marshall Crenshaw. A native of Bowling Green, Kentucky, Bill has made Nashville his home base for a number of years. He has hosted the Country Music Hall of Fame's "Nashville Cats," a one-on-one interview format where Bill salutes the legends of Music Row. His other notable achievements on his lengthy curriculum vitae include being Stringed Instrument Curator at the Country Music Hall of Fame, Music Director for the First Amendment Center in Nashville, and a member of the band called the Long Players, a group that specializes in spot-on performances of iconic albums, a vast ecletic range of works as diverse as The Byrds' Sweetheart of the Rodeo to Pink Floyd's Dark Side of the Moon. In 2018, Lloyd released his album, Working the Long Game, to critical acclaim. Power Pop journalists David Bash and John Borack both named Wilkerson's 2018 debut album the best release of the year. In a biographical piece on Wilkerson, Borack mentioned that in addition to his adventures in the music business, Danny had been mayor of Annetta North, Texas and Mayor pro-tem for ten years. "McCartneyesque" and "Beatle-inspired" would be apt buzz words to describe Danny's sound, but San Diego fans will soon be able to acknowledge that Wilkerson is an original force to be reckoned with. On Wilkerson, he is joined by solid players, including Roger Joseph Manning Jr. of the highly influential band Jellyfish. Wilkerson shares a band history with another member of the SpyderPop touring party, Lannie Flowers. Both were members of the pop-friendly group the Pengwins. According to the SpyderPop webpage, Flowers sites the usual power pop influences (Badfinger, the Raspberries, Big Star) and edgier artists like Alice Cooper and the New York Dolls. Flowers' prior releases were Circles, which was awarded the 2013 "Record of the Year" at the LA Music Awards. This was followed by Live in NYC, a post-Hurricane Sandy album by Flowers. Lannie is touring this summer to promote his latest effort, Home. The two other artists performing at Tio Leo's are not on the SpyderPop label but remain steadfastly power pop. Jeremy Morris is a legendary performer from western Michigan with his own record company (JAM) and albums filed under the categories of pop, psychedelia, prog rock, instrumental, and spiritual. San Diego's Bart Mendoza will be performing under his group moniker, True Stories.
San Diego is just part of a four city California tour for Lloyd, Wilkerson, and Flowers, according to Vic Erwin of SpyderPop. "[These artists] are featured in a special concert at selected venues throughout the United States," said Erwin." Each artist will be performing songs from their latest releases along with a few nuggets from influential power pop bands. Much like the Stax/Volt European tours of the '60s, each artist will be backed up by one band, the Lannie Flowers Band, and each artist will perform an eight-song set with an "all-skate" at the end."
This grassroots approach is indicative of the label's history. Erwin explained the beginnings. "Aaron Avenue Records was founded in 1994 to provide North Texas artists a way to record and release their first CD (and hopefully get a bigger contract with a major label). A small studio, The Cove, was established in 2003 and later expanded in 2018 featuring state of the art recording and mixing equipment.
"Being a fan of power pop—think Beatles, Badfinger, the Raspberries, Big Star, Cheap Trick—owner Alan Petsche started SpyderPop Records in 2012 initially to promote Lannie Flowers and the Pengwins, two Aaron Avenue acts. I was hired in early 2014 to develop the brand and administrate the label. The new website was launched in late 2014 under my direction." Erwin said the label's philosophy "is to find like-minded artists with songwriting talents and an affection for crunchy guitars, hook-driven melodies, and harmonies."
SpyderPop also appears to be a label with a heart. "Spyderpop released Beyond Belief: A Tribute to Elvis Costello by producer John Borack (in collaboration with Olivia Frain) in 2014 to unanimous acclaim. All net proceeds from the sales have been donated to Mr. Holland's Opus," said Erwin. "The Costello project goal was to both honor one our greatest songwriters, Elvis Costello, and to honor the vital contribution that Mr. Holland's Opus provides to local schools. The CD features 50 songs, performed by 50 different artists and all songwriting royalties were donated by Mr. Costello and his co-writers (including Paul McCartney and Burt Bacharach).
School music programs ended up being the winners, and one of the earliest recipients was the Cajon Valley District in El Cajon. Cajon Valley students celebrated at an assembly that featured a set by Bart Mendoza.
This year's SpyderPop Showcase tour at Tio Leo's was made possible through the efforts of Rosalea Schiavone at Wicked Harem Productions in San Diego. A familiar face around town—especially at Tio Leo's—RosaLea shared with the Troubadour her background and goals for the future. "From the very beginning the ultimate vision was to be able to establish myself in a club, booking top local artists on a regular basis and to be able to bring national and international, festival, arena-caliber talent with a local band opening into a smaller venue… not only to give the audience an intimate experience but also to give the touring bands an opportunity to connect with their fans in a more intimate setting on no more than a $25 a ticket. Over the last year that has come to fruition, and it is a never ending work in progress. This comes out of my great love and passion for real music and the artists that make it. The desire to bring some of the world's finest musicians, many of which are right here, to play in San Diego, and give our music-loving and dance community the opportunity to witness great music in their own backyard! And also to pay the artists what they deserve and treat them with overall respect and admiration. Whether working with top-tier, supporting up-and-coming youth, giving back to the community through charitable benefits (Wicked Harem Productions for Charity) for individuals, events, and music businesses, it comes from a place of purpose, passion, and integrity. People who have helped me along the way with mentoring, giving advice and encouragement, having faith and giving opportunity include Scottie Blinn, Cathryn Beeks, Art Martel, Peter Oliver, Doyle Thomas, Frank Scuito, Jake Lankart (Intrepid Agency), Atomic Agency, Christopher Burkhart, Michael Kinsman… and the list goes on. "Every band, every musician that has ever graced my stage is part of the vision," said Schiavone. "You can't swing a cat without hitting a blues band or musician that has been a part of this. Along with bands from other genres as well." With the August 9 SpyderPop show—and an anticipated monthly festival of acts called Big Stir San Diego coming soon—RosaLea is excited about making new live show memories. "Booking music at a dance club had me go outside of the blues. I needed to become familiar with the swing, jazz, funk, classic rock, and tribute genres. After Cathrine Beeks recommended me to Kevin Hellman to be a member of the nominating academy for the San Diego Music awards because of my knowledge of blues, I was introduced to [power] pop, researching all the [elements] that I knew nothing about. I was surprised to find this very rich, almost underground community of some of the best music with melodic sweet harmonies. It feels like a warm hug while standing in the fountain of youth. I went to see a couple of shows just enough to get me through the awards without looking totally ignorant. Recently I was introduced to the Armoires: Christine Bulbenko, Rex Broome, and Big Stir Records. The opportunity to support them gladly arose and I thought this is a genre of music that I want to bring to Tio Leo's. The SpyderPop Showcase is the perfect opportunity to introduce this genre to Tio's in hopes of creating and starting a monthly showcase with Big Stir Records. I want to move into touring band shows, using local power pop bands as openers and possibly bringing the International Pop Overthrow (IPO) Festival back to San Diego. It's a worldwide movement of the lost music of my youth. I loved it then, I love it again now."
SpyderPop Records presents Showcase '19 starring Bill Lloyd, Lannie Flowers, and Danny Wilkerson. Special musical guests Jeremy Morris and True Stories. Friday, August 9, 1-5pm, Tio Leo's, 5302 Napa St., San Diego. Visit spyderpop.com