SAINT LUKE'S CHOIR: Krismasi, a Swahili Christmas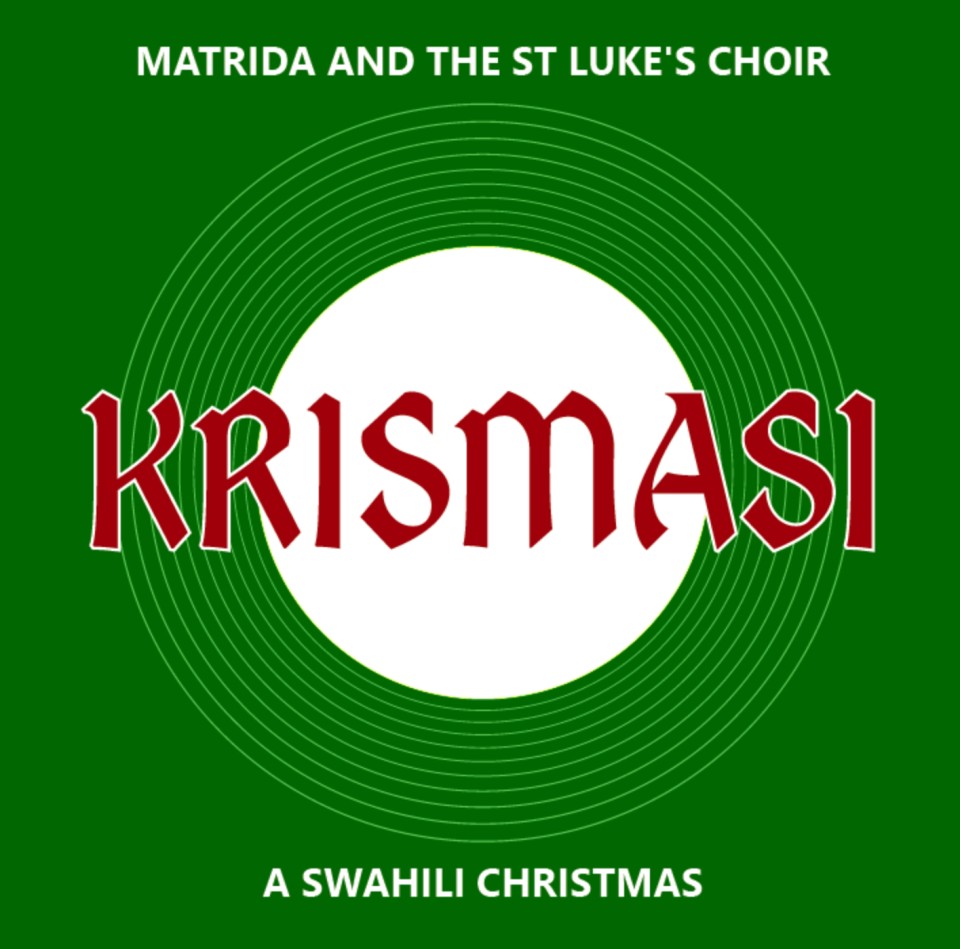 If you are looking for a different holiday CD choice in deference to the more predictable holiday arrangements of the same old standard tunes, then look no further. Krismasi, A Swahili Christmas is a Congolese/American language and ethnic celebration of Christmas fronted by an eight-person musical aggregation from members of the Episcopal Parish of St. Luke in San Diego.
Matrida Boazi is the lead vocalist alongside accompanying vocalists Jessica Winger, Ruth Japtok, and Apalasi Mwenebatu, who are joined by the supporting band spearheaded by Donny Kleinhen, keyboards, bass, vocals; Chon Winger, keyboards, vocals, Martin Japtok; percussion; and Kimo Shim, percussion, who also recorded and mixed the CD.
The album opens on an uplifting note with "Day of Good News," a Swahili welcome to celebrate the Christmas season, followed by a clever version of "Silent Night," set against a lilting waltz rhythm tightly supporting a nifty back-and-forth vocal interchange between Boazi and the chorus. A spritely reggae rhythm supports Boazi's lead vocal on "When Jesus Was Born," embellished by a repetitive vocal chorus reminiscent of "Oh Happy Day."
"Christmas Celebration" is set to a lively 6/8 time signature with a joyous call and response between Boazi and the full vocal chorus. She is also featured as the solo vocalist on two tracks: the first, rocking out a bit vocally on "Bless the Lord" and then front and center, shining brightly on a beautiful rendition of "Guard my Soul" aided by a simple and unobtrusive piano and percussion accompaniment, tying a neat bow around a unique and creative offering from all involved.