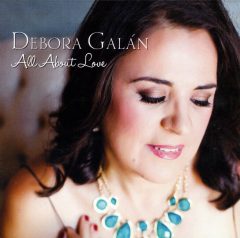 It's 1985. You turn on the radio. You tune the dial up and down, searching for something new, when you chance across a deep, subdued–it is almost a whisper–male voice. You hesitate to turn the dial. There is something oddly inviting about the mostly incomplete sentences of the man who sounds like he just recently graduated from golf announcer school. The next thing you hear is a Tom Scott-inspired saxophone player and a very electrified band jam on a heavy, but not too heavy, groove.
You've just discovered Art Good and his "Lites Out San Diego," the radio program that was ground zero for smooth jazz. "Lites Out San Diego" became hugely popular here in town and inspired scores of other stations to adopt the format. As well, thousands of musicians have carved out careers satisfying audiences who have grown to love the sounds of David Sanborn, Chuck Mangione, and Dave Koz. Smooth Jazz is now a worldwide phenomenon and, yes, like WD-40 and Mojo Nixon, it all started here.
Mining this smooth, San Diego sound, Debora Galán has released All About Love, ten self-penned songs of love and all that love brings: joy, heat break, commitment, and enchantment. The recording succeeds on many levels and will surely please her many fans.
With a powerful voice and soul in spades, Debora Galán is a true talent. The music and arrangements of All About Love are reminiscent of what backed up Michael McDonald, Basia, and Patty Labelle from 30 years ago. But Galán herself draws more on the heavier soul of 10 to 20 years earlier, the sounds that came out of Detroit and Memphis. If she had been around back then, Stax Records would have signed her up and pumped out a lot of vinyl with her voice in the grooves.
Galán produced the recording and did a superb job in gathering some great talent for the project. Allan Phillips performed all the arranging, and the line-up of musicians is tops. Space doesn't allow for a complete listing, but I do want to mention that both Kamau Kenyatta and John Rekevics add some really great sax work.
I'm not sure if it might be the engineering or mixing or mastering of the disk, but I was disappointed in the overall sound of the recording. Galán's voice comes across just fine, but for many of the other instruments it was as if a wet blanket had been placed over the stereo's speakers. I tried fooling around with the nobs on my system, at one point turning the treble up all the way, and still the saxophones lacked a great deal of timbre and the trumpets did not have any brilliance or punch.
If you want to hear a powerful singer with a fresh take on soul, you should certainly check out Debora Galán, and her CD All About Love deserves your attention as well.