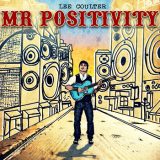 This is an exciting time to be an independent musician. The music industry's slow oxidation – and the advancement of technology and the internet – has put an unprecedented amount of power in the hands of the artist. Talented musicians like Bon Iver can now hole up in a remote location and crank out masterpieces of mass appeal via an emergent DIY ethos that finds them writing, singing, playing most (if not all) of the instruments, and often handling the engineering, mixing, and even the final mastering by themselves. YouTube and other websites (and alternative, satellite, and internet radio) are making success stories out of artists who wouldn't have had much of a chance to break through ten years ago, since they are now able to take advantage of new ways of funding their recordings and videos via sites like Kickstarter, and have discovered the marketing potential for going "viral" on the aforementioned YouTube and social networking sites. San Diegan (by way of Australia) Lee Coulter has managed to take advantage of this new world of nascent possibility and finds himself poised to break through on a national level with his latest album, Mr. Positivity.
As with the majority of his recorded oeuvre, Coulter, who was recently anointed Sirius XM Coffee House's "Discovery of 2011," pulled off virtually every aspect of making this latest CD on his own (which in itself is a monumental achievement in versatility akin to Michelangelo having built the Sistine chapel before painting it), producing a fantastic aural result that belies the various low-fi bedroom recording environments he employed. As usual, and also blessedly concordant with recent trends, he has managed to farm out just enough collaborative string to avoid getting lost in his own maze; "Grey or Blue," the album's first single (and first video, a latent YouTube smash thanks in part to the photographic and cinematic prowess of wife – and album art designer – Sharisse) is a Beatles-esque, doe-eyed co-write with friend and fellow singer/songwriter Kate Vincent that has all the timely potential to be a multimedia hit, a glass-half-full answer to fellow Australian Gotye's caustic kiss-off duet with Kimbra, "Somebody That I Used to Know."
Coulter's sweet 'n' low tenor anchors the deceptively sparse arrangements, achieving an inordinately full sound from a seemingly exiguous quiver of instruments. Crystal clear acoustic guitars dominate a bright landscape of organic handclaps and whistling, cozy occasional piano and banjo, warm there-only-when-needed bass, and scanty percussion that propels the stronger-than-the-sum-of-its-parts grooves when present.
Mr. Positivity is aptly named; like the once cool but now overused faux vinyl graphic on the CD itself, the songs often fall prey to optimistic, backward-looking clichés and saccharine Jason Mraz-meets-Jack Johnson folk-rap charm (starry-eyed paeans to one's child like "Safe And Sound" – and worn-out hip-hop-isms like 'Cameo's "You got it goin' on" – face tough odds). But by choosing this title, Coulter is consciously recognizing what he is in his heart and art with a refreshingly unironic shrug ("Well I'm taking you down, Mr. Positivity/But it's not easy when he is me"), winning the listener over through a genuine artistic identity that's not afraid to unabashedly express love for life and wife, and an undeniable mastery of all the skills required to create and market this auspicious album.
http://itunes.apple.com/us/album/mr-positivity/id512113865