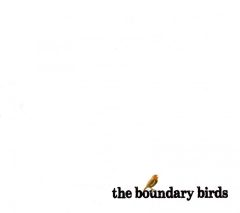 The Boundary Birds include Miami native/San Diego transplant DeBlois Milledge on vocals, bassist James East, Dave Curtis on keys and guitars, and drummer/producer Danny Campbell. They have several years of road experience on both coasts playing light rock and R&B-tinged pop, and have dropped three CDs, including 2013's Night Painting. Their newest is a self-titled EP, with seven originals (by various band members mostly, with Milledge and Campbell prominent).
"Good Love" opens, one of three intended singles; a catchy, three-minute confection that pushes all the Fleetwood Mac buttons — smooth and harmonious, with musical hook trumping lyrical heft. The best track, "Try Not to Call," follows with just enough of a soul beat and vibe give it an edge. Organ riffs and smart backing vocal responses help, and Milledge's nice vocal — "If you break out of those chains/ I know I'll never stand a chance" — leads some memorable guitar chops by Curtis on the outro. The band's press release cites the Mac among its influences, but they forgot Sheryl Crow: Milledge is a Crow sound-alike, and both "Go There to Get There" and the similar "That's the Way I Live" sound like variations on "Leaving Las Vegas" and "Every Day is a Winding Road," but both work as solid mid-tempo rockers with good dynamics. The disc wraps with "Little Dragon," a simple, whimsical tune with Milledge softly singing of metaphors — "Untie the dragon that lives in my heart."
Anchored by some memorable pop tunes, The Boundary Birds' EP reflects the band's depth of experience playing together.