Jeff Buckley Revisited, part 2
From '94 to '96, both solo and with the band, Jeff Buckley toured the world and elsewhere. Those two years were highly transformative; he met and/or was lauded by so many of his personal heroes (including Zeppelin's Page and Plant, Paul and Linda McCartney, U2's Bono and The Edge, David Bowie, and he had a brief affair with Elizabeth Fraser of Cocteau Twins and This Mortal Coil, who had covered Tim's "Song to the Siren" [for aural proof of the romance, go to YouTube and check out their unfinished, embarrassingly smitten PDA duet on "All Flowers in Time"]), picked up an all but unshakeable smoking habit as a late-blooming extension of delayed formative-year rebellion and as a temporary, self-harming relief from the stresses of touring and just-shy-of-A-list fame (he managed to make People magazine's 50 most beautiful list in May of '95, which mostly appalled him, and also had an eye-opening night out with Courtney Love), turned down numerous primetime opportunities—SNL, Letterman, and acting roles and commercial placements—in favor of "underground" platforms like MTV's "120 Minutes," and was constantly at odds with his record label.
Australia and France embraced him like a returning hero, with the latter country's Académie Charles Cros presenting Jeff with the rarely-awarded-to-an-American Grand Prix International Du Disque in honor of Grace on April 13, 1995 (two live shows, the second representing a career peak, were recorded during a French leg of the tour and later released as 1995's Live at the Bataclan EP and 2001's Live à l'Olympia).
The tank ran dry on March 1, 1996, which marked not only the final date of a hastily booked Australian/New Zealand tour to capitalize on Jeff's surging popularity there and subsequently the last in official support of Grace, but also the final show with percussionist Matt Johnson, who had reached his hard limit with the band leader's exacerbated lifestyle excesses and reckless behavior, not to mention Jeff's escalating hazing of him.
Drummerless and exhausted, a different Jeff Buckley returned to a different New York. Though it suited his dysfunctionally nomadic, reactively noncommittal spirit, touring is not conducive to one's mental or physical well-being nor is any level of fame, which is unfortunately what moves the units at the cost of anonymous normalcy. As a result, Jeff could no longer frequent any of his old haunts without being recognized and approached by strangers who thought they knew and deserved a piece of him beyond his timeless music. But then even his friends couldn't help but feel jilted in their wanting a less ephemeral friendship with him, as he made them feel like the undeniably corroborated center of the universe when he was around, having given of himself interpersonally as completely and unadvisedly as he did in his music.
With inchoate fame now cutting him off from his usual decompression options, Jeff couldn't recharge his psychic batteries. That coupled with the fact that Columbia and the press had been persistently hounding him regarding a follow-up to Grace piled even more pressure on the stress heap, further hampering his creative process and making The Big Apple taste more of the cyanide within the seeds than the once novel fruit of clandestine self-discovery.
There's an industry saying: a recording artist has their entire life to make the first album and six months to make the second. Already no stranger to writer's block under normal circumstances (he was inherently a better interpreter than a composer and understandably loath to commit to locked-in versions of anything), Jeff found himself hitting the creative wall in the midst of his increasingly stifling paradigm. The new songs were coming, albeit more slowly than everyone preferred, and in a different, more current vein than Grace. Having kept an ever-vigilant ear to the cultural ground, Jeff had met the Grifters and the Dambuilders while on tour, gaining a new love interest—Joan Wasser, to whom he related early on that he was going to die young—from the latter band and befriended Nathan Larson of Shudder to Think, and their contemporary alternative rock vibes ignited a light bulb over Jeff's head, giving him the inspiration to pursue a rawer sound, much as Cobain had for Nevermind's 1993 follow-up—In Utero.
It wasn't necessarily Sony's cup of tea. Though the label was by no means dead-set on putting out Son of Grace, they were a bit befuddled by the significant shift in musical mores away from the classic heritage artist sound toward the aural marriage of the Smiths and Soundgarden evident in the newer material. His sagacious selection of classic solo repertoire, and Grace by extension, had gotten Jeff's foot in the door, as their sophisticated old-school values were arguably a premeditated affectation on Jeff's part to woo the industry's boho Boomer gatekeepers into signing and unconditionally supporting him. Now that he was more or less ensconced on the inside, and having gained more than a little leverage from all the hard work of the past year and a half, Jeff wanted to change things up to reflect more of what he'd been listening to and writing as an artist of his own generation. Though jumping high through Jeff's hoops was by now second nature, Columbia was nevertheless befuddled.
This vexation next manifested as bewilderment over the choice of legendary Television alum Tom Verlaine (RIP) to aid and abet his alt-rock vision as the inexperienced coproducer for the second album. No one at Sony thought Verlaine was the right man for the job; they would just as soon have gone with Andy Wallace again rather than someone who, as with Grondahl, Johnson, and Tighe, didn't have a track record to speak of. Whether or not Jeff's choice was ill informed was irrelevant; it became his new crusade against the label, a pyrrhic war waged solely on the principle of getting his way even if it ended up biting him in the ass.
Columbia green-lit some bet-hedging recording with Verlaine to humor Jeff, but also to surreptitiously gather leverage as a failed, debt-enlarging investment, as the odds were slim that he could pull another rabbit out of his hat within the limited, impossible-for-Jeff parameters. Two brief as they were dissatisfying sessions occurred at various New York studios in 1996 and then a third at Memphis's Easley McCain studios with Johnson's permanent replacement, Parker Kindred, in early 1997. Jeff had become interested in recording at Easley through Grifters guitarist and Memphis resident Dave Shouse, and in relocating to that hallowed town for its legendary status in the history of blues and rock 'n roll, and yet also as an escape from the lost anonymity, label pressure, and detrimental distractions of New York.
Jeff began striving for—and was at least able to temporarily reclaim—some semblance of a normal life in Memphis; he settled in at 91 Rembert Street, where he could often be found lying in the overgrown grass of his front yard, staked out all the good local restaurants, got a Sin-é-reminiscent Monday night residency at a downtown venue called Barrister's, proposed marriage to Joan Wasser, and spent time with local friends who didn't treat him like a rock star. At the time of his death, and as this evidence indicates, Jeff was trying to settle down, but he also felt ready to finally nail the landing on the second album, which he earnestly hoped would not only eclipse Grace but would frighten people as well. He was also noticeably uneasy.
The iteration of what was going to be called My Sweetheart the Drunk that came out almost too soon in May of 1998, not the barely attainable one Jeff would have overworked himself to complete had he lived, is the version the label should have agreed to put out had he been willing and able to play the long game. Though disc 2, with the exception of "Haven't You Heard" and the cover of "Satisfied Mind," is mainly for diehards (it contains sloppily recorded and produced home recordings that only hint at greatness, as well as superfluous original mixes of select disc 1 material), the ten Verlaine tracks are nothing to scoff at. In fact, the minimally but still excellently arranged and produced songs not only sound surprisingly finished, but would have also found Jeff paving the way for the future of alternative rock/pop in a manner that was more in touch with the times but still rang true to Jeff's old-school tragic-romantic sophistication. Hindsight finds these recordings nothing to be ashamed of, the natural, expectation-managing and yet still promise-fulfilling continuation of Jeff's artistic journey, though he didn't—and wouldn't—agree with that assessment (the tracks probably could have used just a little more tightening up… At the very least, and as it stands, disc 1 of My Sweetheart the Drunk could have been a highly respectable and acceptable "sophomore flop"). Jeff would have had to ease up on the malignant perfectionism had he lived, and in that light it both does and doesn't seem strange that he continued massaging these recordings—with additional overdubs and polishing occurring at Easley after the band's return to New York—despite his clearly declared intention to abandon what he had already recorded, concede defeat regarding Verlaine (who urged Jeff to erase the tapes), and start from scratch with Andy Wallace.
Sketches for My Sweetheart the Drunk has plenty of wide-amplitude thrills ("Vancouver," which started life as an instrumental break on the Grace tour, now featured a soaring vocal that found him suddenly clued in to the detriments of giving too much of himself: "I need to be alone / To heal this bleeding stone…"), lots of tragic-romantic flair (the beautiful, minimally orchestrated ballads "Morning Theft" and "Opened Once," the swinging caveat "Witches Rave," and the macabre, "Come as You Are"-ish "Nightmares by the Sea" are by turns self-castigating and wary), more struggle over suitable repertoire (Jeff harbored hypocritical paranoia that the set-apart, slinky R&B slow-jam, "Everybody Here Wants You" would be chosen as a single against his wishes [it was], even though the song is an instant classic, and the album could have done without the cover of the Nymphs' "Yard of Blonde Girls," though he didn't trust Columbia to agree), two Qawwali nods (the mantra jam "New Year's Prayer", and the utterly harrowing "You And I"), and plenty of fodder for precognition-of-untimely-death speculators ("Stay with me under these waves tonight / Be free for once in your life tonight…" from "Nightmares By The Sea", and "Ah, the calm below that poisoned river wild…" from the goosebump-evincing "You And I").
**************
Recording contracts have always been a Faustian bargain for the artist, especially at the onset, when it is weighted heavily in the card-holding label's favor. Art and commerce often meet in the cultural-industrial ring as irreconcilable spouses who stay together for the kids, with the artist wanting to make a unique, challenging, and hopefully timeless statement for theirs and successive generations, and the label needing to make a profit, not lose their shirt, or just break even. The latter often requires innocuous music that has been dumbed down or otherwise compromised for mass consumption, usually the antithesis of the former. The artist, though, according to the standard contract they signed, is legally beholden to the label, which owns the master recordings and the right to exploit them until such a time, often years or even decades down the road, when the artist has gained enough cachet through account-balancing sales and accumulated cultural pertinence to renegotiate the contract into a more equitable form that befits their too-hard-earned stature. As with life in general, and back when labels were still labels, one had to play a patient, penitent, somewhat circumspect long game, with eyes intent on the future prize in order to succeed as a recording and touring artist, and to eventually win out over the label.
Bob Dylan and Joni Mitchell, now in or on the cusp of their 80s respectively, managed to successfully undergo and even control their fame-reconciling heritage artist transformations and break through to the other side. Jeff Buckley, who realized too late and too far out to sea that he had given up essential access to a normal life, and whose DNA and hardship-forged personality was geared for fleeting, heightened moments of impulsive escape and unrealistic levels of emotional outpouring during which there was no tomorrow, did not. After an itinerant childhood in a chaotic, single-parent household, neither of which allowed him any bonded, bolstering long-term friendships or gave him the necessary emotional support to instill enough confidence to enable him to pace, self-nurture, and recharge as an adult, Jeff was predestined for burnout. Add to this the looming legacy of his father's similarly self-inflicted and untimely doom, the demoralizing fiscal and creative debt to—and incongruent association with—a major label, and pervasive generational nihilism, and you have the recipe for a death by misadventure.
The world generally eats pure-heart-on-sleeve empaths like Jeff Buckley for breakfast, and just like house-always-wins Vegas casinos, record labels are particularly good at exploiting, devouring, and then remorselessly shitting out their charges no matter how vigilant the artist may have been to the contrary. In Jeff and Columbia's case, it's difficult to pick a winner; dying got him out of both having to deliver on a second album and pay off his way-in-the-red recoupable, but his absence-generated popularity and Sony's dogged determination to monetize ample vault caches in the aftermath may have balanced the ledger by now anyway. Either way you slice it, and for what it's worth, the artist is gone, and Columbia is a tawdry shadow of its former self, but Jeff's timeless music remains.
Trying to imagine how Jeff would have navigated the post-5/29/97 waters is not challenging, considering the comprehensive changes already in motion that would herald not only the end of his generation's all-too-brief moment in the sun, but also the beginning of the end of the record industry as he had known it. Jeff probably would have seen Sony's support slowly dwindle, becoming even more isolated until his contract came up for renewal and he was then most likely dropped from the label, as its various employee archetypes, which were industry-wide revolving doors, would have inevitably jumped ship for higher positions elsewhere. This exodus would have severed nurtured—and nurturing—connections, leaving Jeff in the hands of green, bottom-line-focused reps that had had nothing to do with scouting or signing him and were subsequently less inclined to offer the kind of largesse and preferential treatment to which he had been accustomed.
A new generation was also coming of age, one that sought shallower, more effervescent thrills to match their innate, well-nurtured ebullience. Soundgarden, Jeff's now fellow-in-untimely-death friend Chris Cornell's band, which was the first of the Seattle grunge era to sign to a major label, broke up almost on cue that year. Groups like Spice Girls, Backstreet Boys, N'Sync, Hanson, and solo artists like Brittney Spears, Ricky Martin, and Christina Aguilera were prepared to replace grunge's locked-up engine in the zeitgeist car, with already emergent, transitionally mellower sounds from the likes of Dave Matthews Band, Blues Traveler, Phish, Spin Doctors, and Hootie and the Blowfish having paved the way. Autotune was introduced that year, with computer-based digital recording having begun its ascendant journey to becoming the analog-supplanting, music-devaluing standard.
Within a decade, for better and worse, the industry as Jeff knew it would no longer exist, nor would the focus on organically profound music on which he had been brought up and of which he had become a part. With no plan B (he endearingly applied for what would have been a meagerly if at all remunerated position at the Memphis zoo's butterfly exhibit), Jeff would have been hard-pressed to maintain a subsistent income—let alone pay down his debt to Columbia—inside or outside the new, less tolerant manifestation of the industry, which would have scoffed derisively and dismissively at his to-date album sales. And he probably would have recoiled from the rising popularity of bubblegum pop and nü-metal buffoonery in disgust.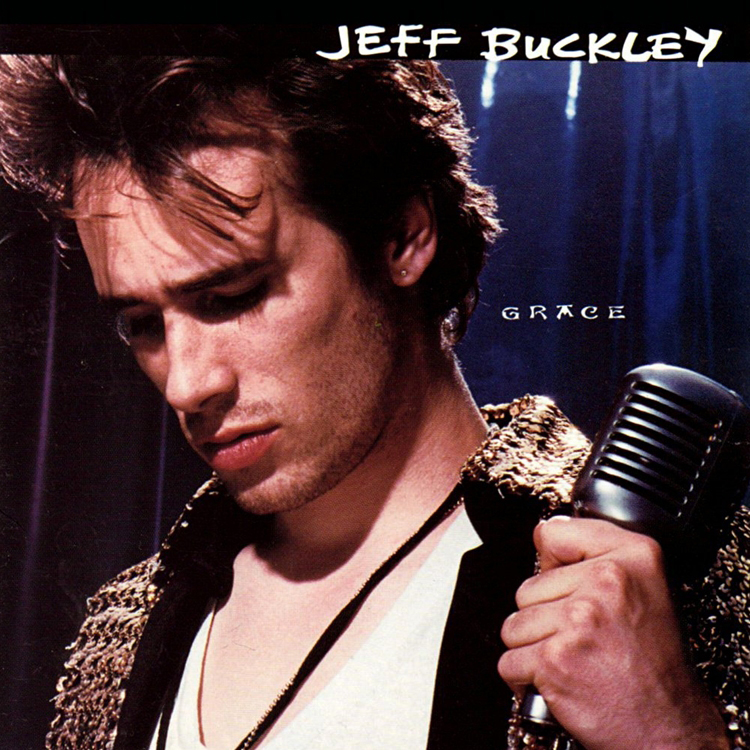 Kurt Cobain once said he wished he had paced himself better, played more of a long game by holding back some of Nevermind's material for subsequent albums, and a general feeling persists that Jeff had similarly neglected any thought of the future by putting everything he had into Grace, and there wasn't enough left to create something new to match its grandeur, at least not within his unsustainable paradigm. It seems as though he was done, that his music's true moment in the sun could only begin after he had disappeared somehow. Amassing cachet would have to rely on his premature-demise-as-career-move absence, the removal of his chronic perfectionism that allowed Sony to put out whatever was in the vaults without his opposition (albeit in full, duly diligent cooperation with next-of-kin trustee, supposed legacy preserver / promoter, and posthumous stage mother Mary), and amassing fin de siècle malaise that would find solace in Grace. But Jeff's death feels wrong as well, redolent of the same sense of tragedy as JFK's assassination, as if we had truly lost one of the good ones, and the subsequent sensation of all hope for a fair and just future having been annihilated in a flash, regardless of whether or not either of them actually deserved that idolization.
The grief-sourced application of culpability gets complicated when someone who has deeply affected strangers and loved ones alike is directly responsible for their own death, but it can't exactly be called a suicide. And though we have plenty of lyrical and anecdotal evidence that could easily be construed as self-fulfilling prophecy (like Cobain, Jeff had consistently and insistently telegraphed his denouement), it is otherwise difficult to substantiate rumors that Jeff had been dreaming of his demise just weeks—if not longer—beforehand. But as with the cinematic portrayal of Mozart obsessively composing what would become his own requiem in Amadeus, if someone persistently gives thought and voice to fatal intent, walks that fine line long enough, the border between this world and the next will begin to blur and smudge until it finally wears thin enough for one to cross over without even noticing. Freud may have said it best: "Until you make the subconscious conscious, it will direct your life, and you will call it fate."
Unlike influencee Rufus Wainwright, whose songs are also emotive but restrained in comparison, Jeff never developed the necessary filters to mitigate the harmful aspects of his heightened sensitivity and permeability, preferring instead to empty his emotional ballast onstage night after night to the adulation of interchangeable, undemanding strangers (though some of them often clamored annoyingly for renditions of Tim's songs), as if each show were his last (which he had hypocritically accused Tim of in a 1993 interview). In all of Jeff's 30 years, he had never learned the kind of self-love that would awaken and bolster the basic long-term survival instincts to enable him to throw off the chains of his deeply ingrained fatalism. With his pallid, fey appearance, alluring gender-balanced charisma, heart-rending empathy, unregulated outflow of emotional energy, and foolhardily unshielded vulnerability, he seemed to many as though he was marked for an early end no matter what evasive action he might've taken.
Though Jeff had been exhibiting unstable, borderline bipolar behavior in the weeks prior to his drowning, he didn't consciously intend to die that night (a nearby witness apparently heard a single cry for help), but his willful ignorance of the dangers of his impulsive and fatalistic nature and the whimsical flouting of the perils of his immediate surroundings would be the co-conspirators of his mortal undoing.
Fully clothed at twilight, Jeff waded backward into a notoriously dangerous river despite a lifetime aversion to water—and in denial of all the overt signals his subconscious and conscious had sent him. Doing the recently learned backstroke to the braggadocio boom-box strains of Zeppelin's "Whole Lotta Love" in a roiling river all but universally avoided for its severe, passing-boat-generated undercurrents was supposed to be a spontaneous trip to and from the edge to take his mind off of life's untenable pressures for a short while. But instead, and to his torch-carrying fans', friends', and family's ongoing bereavement, it lasted forever.
**************
England's annual Meltdown Festival consists of a series of concerts given over several days by contemporary artists and is curated by a celebrity participant with an ear toward the high-minded performance of unconventional repertoire. Jeff was invited by 1995's chosen Master of Ceremonies—Elvis Costello—to take part on July 1, which serendipitously coincided with that year's European tour in support of Grace, though it was inconveniently sandwiched between concert dates across the channel.
Along with collaborations in mixed ensembles comprised of co-billed artists, Jeff did a four-song solo set that featured the apropos "Corpus Christi Carol" (the song that had originally piqued Costello's interest), Nina Simone's "The Other Woman," and "Grace."
He began with an absolutely devastating rendition of "Dido's Lament," which Costello had personally requested from the setting of Dido and Aeneas by 16th century British composer Henry Purcell. Jeff was indistinguishable from a fully trained, operatic countertenor as he delivered the moribund lines with innate familiarity:
Thy hand, Belinda, darkness shades me
On thy bosom let me rest
More I would, but Death invades me
Death is now a welcome guest
When I am laid in earth
May my wrongs create
No trouble in thy breast
Remember me, but oh, forget my fate
Costello came out after the last of the four songs and accompanying ovation had died down and following some gracious comments recognizing the young artist's overflowing docket, he essentially summed up Jeff's contribution—and the debt of gratitude music owes him—with his closing salutation that now stands as a fitting epitaph:
"He gave everything. Thanks, Jeff."