"A seriously joyous, masterly musical experience."
-Tom Clancy, Irish Music Magazine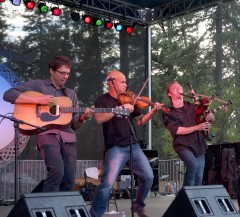 On Saturday, December 19, 2015 at 7:30pm, San Diego Folk Heritage is proud to continue the tradition of hosting acclaimed Celtic trio Molly's Revenge with guest vocalist Christa Burch for our annual Winterdance show. This all ages event will take place at Seaside Center for Spiritual Living (1613 Lake Dr. Encinitas, CAÂ 92024). Admission is $18 for members and $22 standard. Students with school I.D. receive the member price, and youth ages 12 and under are free. Tickets are available at the door or online.
About Molly's Revenge: The classic combination of bagpipes, whistle, and fiddle, with a backdrop of guitar, mandola, and bodhran guarantees an enjoyable experience for all fans of Scottish and Irish music. Molly's Revenge has performed at many of the top folk festivals and performing arts events in the USA, and prestigious events in Scotland, Australia and China. Their arrangements of traditional Celtic jigs and reels bring these dance tunes up to date with a driving, hard-edged accent that always leaves audiences shouting for more.
David Brewer (highland bagpipes, border pipes, uillean pipes, whistles, bodhran) has been playing whistle and four types of bagpipes for about 20 years. He studied in Scotland at the Ceolas Music School in South Uist under the tutelage of some of the best pipers in the world. His authentic and unique style of playing has earned him the reputation of being one of the most accomplished pipers on the West Coast. David has composed close to 200 traditional style tunes, many of which have appeared on recordings, independent films, and television.
John Weed (fiddle) is a classically-trained violinist who switched to playing Irish fiddle about 15 years ago. John lived in Ireland in 2000 and taught fiddle workshops at the Flowing Tide International Music School in Doonbeg, County Clare. He hones his skills annually by attending the Frankie Kennedy Winter School in Dunlewey, County Donegal where he has studied with Ciaran O'Maonaigh and Dermot Mcloughlin.
Stuart Mason (guitar, mandola) has been collecting and performing traditional music for over 30 years. He has appeared on stage from Ireland to China performing Celtic, old time bluegrass, and his original compositions, which have won awards from the West Coast Songwriters Association. He leads workshops and classes in traditional music techniques at music festivals and camps.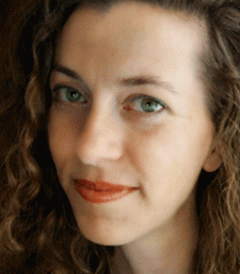 About Christa Burch: Christa Burch first fell in love with Celtic music in the spring of 1988, when a friend handed her a home-made tape which featured Scottish band Silly Wizard down one side and Irish band Skylark down the other. As they say in fiction: "there was no looking back." This love led her to extensive travel through Scotland and Ireland in the late '90s. In pubs and homes, festivals and folk clubs, Christa found a community of like-minded singers and musos, and discovered that Celtic music truly defines the "small world" ethos: nearly everyone she met knew someone she knew back home! In her travels, Christa collected a wide repertoire of songs, and gradually developed her own sound. After the turn of the millennium, hungry for challenge, she began performing. Her debut CD Love of the Land has just been released, and is gathering glowing reviews.
San Diego Folk Heritage is an all-volunteer 501(c)(3) non-profit organization dedicated to preserving and promoting the folk arts in Southern California. For more information about this concert, please visit http://sdfolkheritage.org/events/mollys-revenge/.