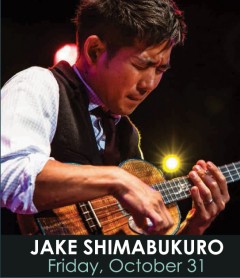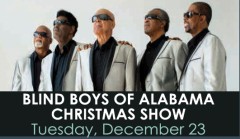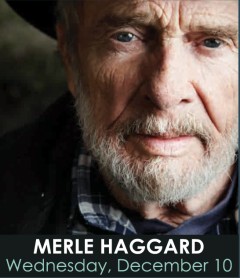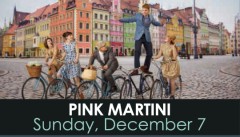 This month the California Center for the Arts in Escondido launches its 2014-2015 concert season, celebrating their 20th anniversary of bringing nationally and internationally renowned talents to the venue.
After a three-year hiatus, the Arts Center's upcoming season promises to be one of the best ever. The schedule includes performances by the creator of A Prairie Home Companion and town crier for the small berg of Lake Wobegone, Garrison Keillor, country music's monumental Merle Haggard, and internationally renowned acrobats from Peking. And with musical performances ranging from pop, to jazz, to classical, the series should please just about anybody.
Over the years the Arts Center has featured great performances by Sonny Rollins, clarinetist Ken Peplowski, the San Diego master Chorale, banjoist extraordinaire Bela Fleck, and bassist Edgar Meyer. Escondido's former community services director and the new executive director the Center, Jerry VanLeeuwen, says, "Our new season will reëstablish and advance the Center as an essential component of arts and entertainment in San Diego. Our vibrant lineup, along with our art museum and community events, provides so many opportunities for people to experience the power of performance."
Located in Escondido's central metropolitan area, the Arts Center has established itself as a cultural hub in north San Diego County. From the very first concert, which featured a performance by Tonight Show bandleader and trumpeter Carl "Doc" Severinsen and the San Diego Symphony, the Arts Center's 1,500-seat concert hall has been heralded for its pleasing atmosphere and outstanding acoustics. The initial season also included opera performances and the guitarist's guitarist Chet Atkins. Often referred to as a cultural oasis, the center also features art and dance studios.
Besides the Arts Center, Escondido offers a great deal of opportunities in outdoor activities, family outings, and cultural events. In the 1980s, no trails for hiking were available within 15 miles of Escondido. But since 1997, the city has opened trails in the Daley Ranch open space area, and hikers can enjoy the sage and ceanothus of the Elfin Forest Recreational Reserve just to the east of Escondido. The San Diego Zoo Safari Park is nearby, and Stone Brewing has located its world bistro and gardens in western Escondido.
Kicking off the season this month is the 2014 Grammy Award-winning (for Best Latin Rock Album) ensemble, La Santa Cecilia. Known for their high-spirited performances that bridge rock and roll with Latin rhythms and liveliness. On December 7th the brainchild of pianist Thomas Lauderdale, Pink Martini, bring their mix of Latin, classical, and kitsch to the Arts Center. Fronted by singers China Forbes and Storm Large (yes, both are their real names), this small orchestra combines excellent musicianship with outstanding showmanship.
There will be plenty of classical music performances also featured this season. Sirena Huang began studying violin at the age of four and has been accumulating musical awards through her childhood and teens. She won first place at the Aspen Music Festival's violin competition in the summer of 2008, when she was 14. Despite her young age, her interpretations of classical repertoire have been described as expressive and graceful. Huang will appear at the arts center Sunday, October 19th. Resting his guitar on an endpin and cradling his instrument like a cello, Paul Galbraith has innovated the technique of the guitar like no other. The endpin rests on a resonator designed by Galbraith to further project the sound of the quiet classical guitar. Galbraith will perform on Sunday, November 23rd. According to the Los Angeles Times, pianist Jeffrey Siegel possesses "massive technique, musical sensitivity, character, and the ability to communicate." On January 11th Siegel will be offering brief remarks on his performance of well-loved compositions in what is being called the Intimate Classics Series. Jiayan Sun continues the series of classical piano concerts on February first.
The Venice Baroque Orchestra performs music of Telemann, Vivaldi, and Bach on what are called period instruments. These include violins, violas, and other instruments that have not been modernized. They use gut strings instead of metal strings. Some instruments in the orchestra may be hard to recognize, like the Theorbo, a sort of ancient oversized lute. Impossible to categorize, On March 10th 2CELLOS will be blending heavy metal, hard rock, and lots of adrenaline. These two young men perform the hits of the Rolling Stones, U2, and AC/DC. And, yes, they perform it all on two cellos. Chances are things will get loud.
Christmas will receive a south of the border celebration on Friday, December 5th, as the Mariachi Sol de Mexico adds a Latin touch to such holiday hits as "Let It Snow" and "Winter Wonderland."
For more information about the schedule for California Center For the Arts Escondido or to find out more about the performers in this season's line-up you can visit the arts center's web site at artcener.org